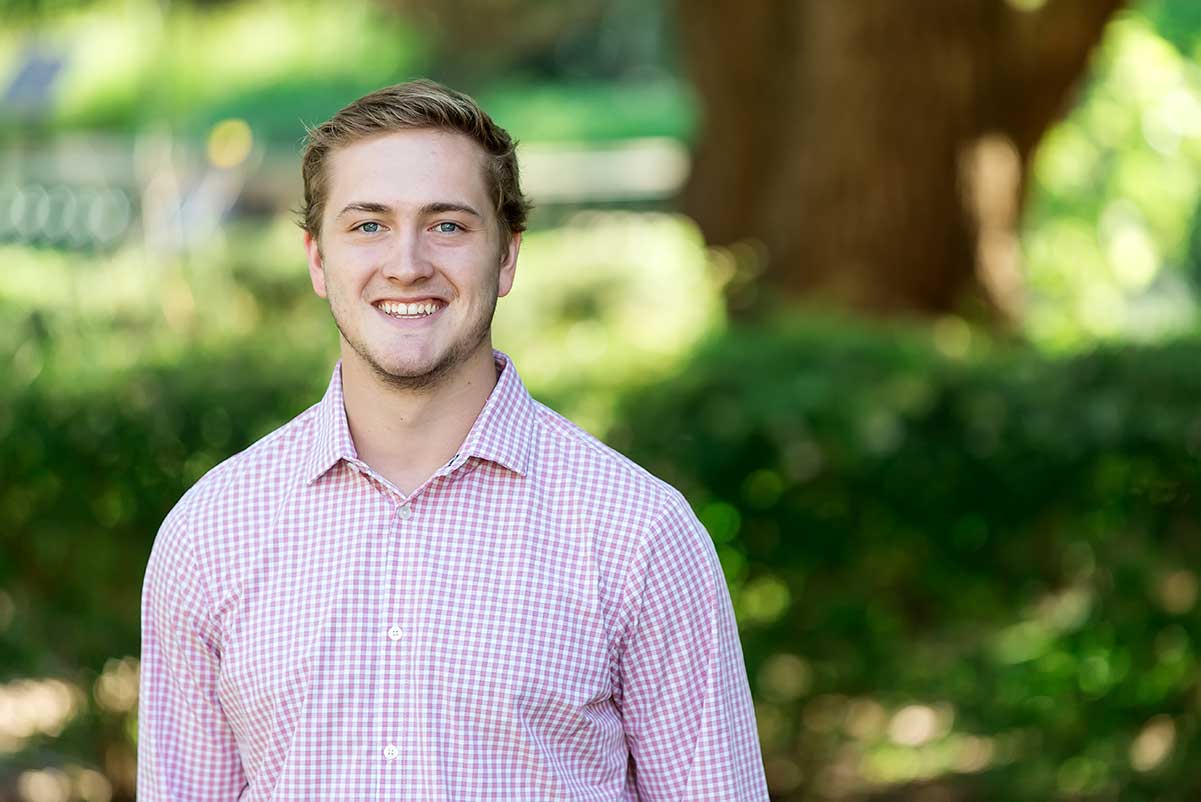 Hayden Kelly
Admissions Counselor
Recruiting
Local Schools: Brandon High School, Florence High School, McLaurin High School, Puckett High School, Richland High School, Terry High School

MS Counties: DeSoto, Marshall, Tunica, Tate, Quitman, Panola, Lafayette, Tallahatchie, Yalobusha, Grenada

Primary State(s): Tennessee

Tertiary States: WA, OR, ID, CA, NV, UT, AZ
About
Class of December 2018
Hometown: Germantown, TN
Major: Marketing
Involvement at MC: Football Team, Golf Team, Kokoa, Council, Business School Student Advisory Board
Favorite MC Memory
Rushing Kokoa Men's Club as a Senior and being Genie in Follies.
Advice to Incoming Students
Step onto this campus with the mission of growth. Growth in your studies, in your friendships, in your beliefs, and, most importantly, in Christ. These next four years will be what you make them, and if you choose to just dive in, it will be the time of your life!