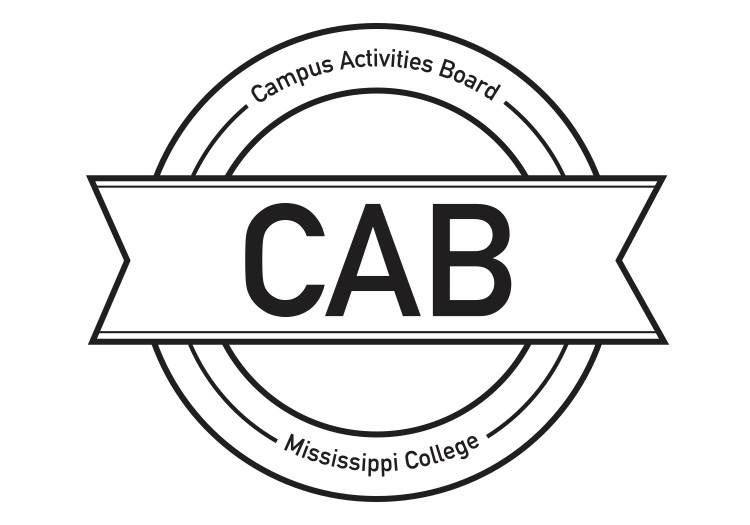 Campus Activities Board (CAB) seeks to engage students, provide unique and diverse entertainment for the student body, and to promote campus involvement in many different areas. MC is an amazing place with a diverse population, therefore, one of CAB's goals is to highlight different areas of campus, while also creating events that reach all students.
2019 Spring Events
January 31 - National Hot Chocolate Day
February 4-7 - Better Together
February 11 - Race to Career Day
February 14 - Happy Valentine's Day!
March 4 - Mardi Gras Rave
March 21 - Zombie Tag
March 23 - Crawfish Boil
April 1-4 - Spring Fever Week
April 18 - Campus Wide Worship
April 25 - Get Lost
April 26 - National Pretzel Day
May 1 - The Bitter End
2018-2019 CAB Chairperson
Leah Trainer
lmtrainer@mc.edu
2018-2019 Members
Miguel Black
Zac Boudoin
Brady Bradshaw
Ian Brown
Joni Byler
Katy Caughman
Meghan Cole
Isabelle Dean
Nick Ellis
Jo Doucette
Swayze Elliott
Tatum Folmar
Isabelle Garza
Thomas Gray
Lauren Guthrie
Jacob Holden
Carney Holloway
Sam Kinslow
Brooke Ladner
Nate Lambert
Catherine Landers
Grace Lyon
Emily Grace Malone
Morgan Marullo
Cassidy McKinney
Dalton Outz
Wesley Thomas
Michael Washington
Lauren Williams
Tyler Williams