Schedule
Use the links below to see the schedule for each day.
---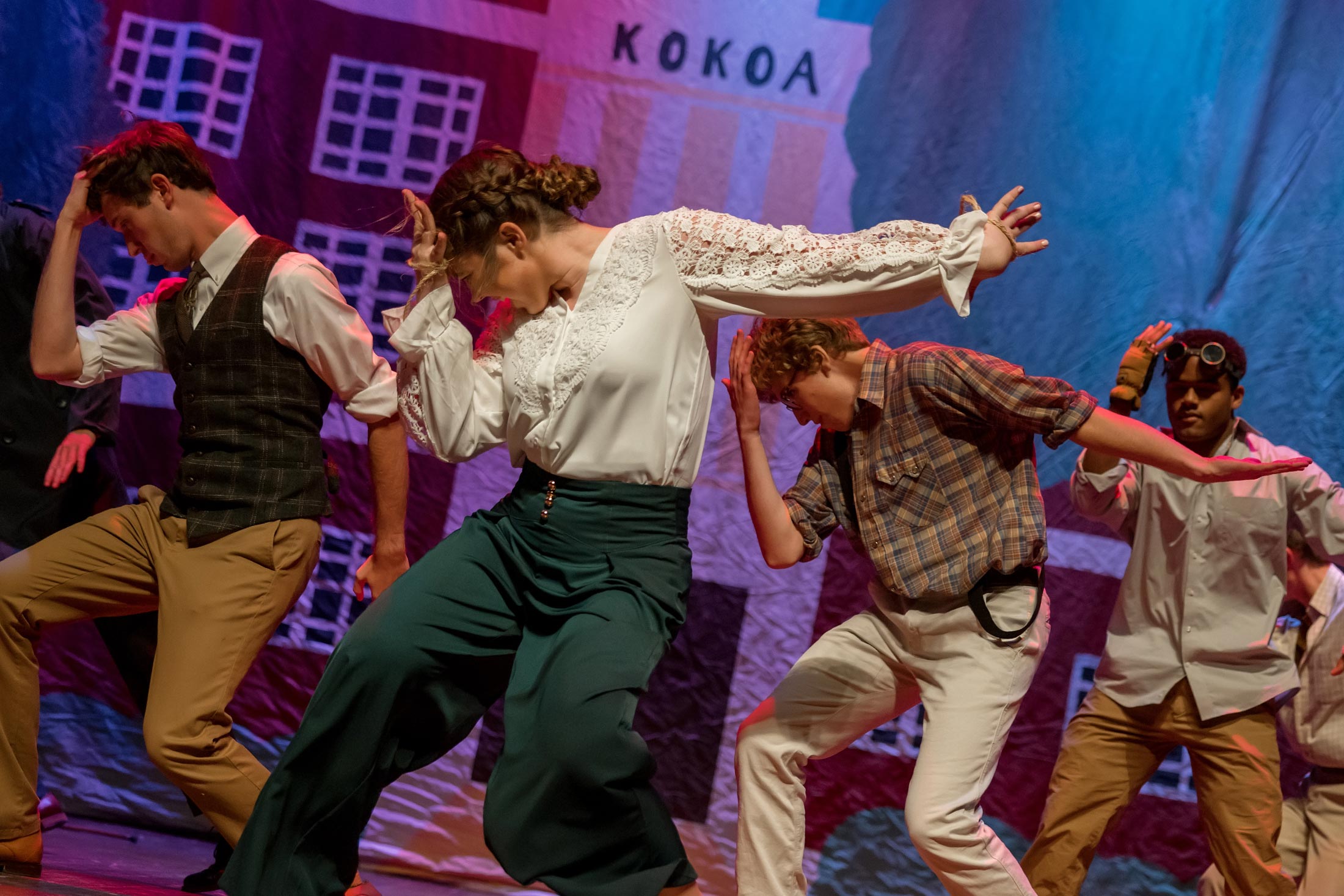 Festivities Start Thursday — Come Be Part of The Celebration
MC's homecoming celebration starts Thursday, October 19 with a lighting of our new custom firepits. The festivities continue Friday with a golf tournament, multiple receptions, reunions, and culminating in Follies — an MC tradition you won't want to miss.
Thursday, October 19
Lighting of the Firepits
6:00 p.m. · West of Nelson Hall
Prepare for a mesmerizing experience at Mississippi College's campus as we light up the night on Thursday, October 19, at 6 p.m. Witness the unveiling of two extraordinary custom-made firepits, a generous gift from MC alumnus Louis Riley '91 in Denver, Colorado.
These unique firepits, expertly crafted by sculptural artist and master welder Louis Riley, are designed in the shape of large globes with intricate graphic images razor-cut into the steel. One firepit is west of Nelson Hall, while the other graces the Latimer House overlooking Robinson-Hale Stadium. Each pit boasts 240,000-BTU burners surrounded by lava rock media, promising a mesmerizing display of warmth and beauty.
Join us as we celebrate art, alumni generosity, and community spirit. The Lighting of the Firepits will create lasting memories and a cozy atmosphere as we gather around the dancing flames.
Friday, October 20
Homecoming Golf Tournament
11:00 a.m. · Patrick Farms, 300 Clubhouse Drive, Pearl, MS 39208
Registration opens at 10:30 am. Lunch available at 11:00 a.m. with a four-man scramble with a shotgun start at 12:00 p.m. The first 24 teams to register will be guaranteed a spot in the tournament. Prizes awarded to the top three teams.
The Cookout Lunch will be Angus beef hamburgers and hotdogs with all the trimmings served with baked potato salad, BBQ baked beans and potato chips. All golfers will receive an MC golf umbrella.
Registration fee includes green fees, cart rental, range balls, and lunch at this 200-acre course just over 20 miles from campus off I-20 East in Jackson. Open to alumni, students, and guests. Top three teams win prizes. For questions, call Jim Turcotte at 601.925.3809. Registration required. $75 per person.
---
Department of Communication Distinguished Alumni Reception
12:00 p.m. · Room 107, Aven Hall
---
School of Education Reception
4:00 p.m. · Alumni Hall, Third Floor
Alumni and friends of the School of Education are invited to join students, staff, and faculty for a reception. Distinguished alumni and other honorees from the departments of Counseling, Kinesiology, Psychology, and Teacher Education and Leadership will be recognized. Please contact Dr. Cindy Melton at cmelton@mc.edu or 601.925.3250 for further information.
---
Naming Ceremony for the Dr. Kirk Ford Seminar Room
4:00 p.m. Jennings Courtyard, Jennings Hall
For additional information please contact Dr. Steven Patterson at 601.925.3469 or spatters@mc.edu.
---
School of Nursing 50th Celebration 1973-2023
Reception/Program celebrating MC School of Nursing's 50-year anniversary.
---
Blues & Gold Gathering
7:00 p.m. · Belhaven Town Center, 1121 North Jefferson Street, Jackson, 39202
A time of reconnecting for the graduates of the last decade, classes 2013-2022, and families are welcome to attend! For more information or to assist with planning, contact Karen Howell Bennett, 601.441.3880 or khowell@brunini.com.
---
2000 to 2005 Class Gathering
Enjoy heavy hors d'oeuvres as you reconnect with fellow 2000 to 2005 graduates. Families and guests are welcome to join. For more information please contact Karen Howell Bennett, 601.441.3880 or khowell@brunini.com.
---
Decade of the '70s
50-Year Club
Class of 1973 Special Recognition
7:00 p.m. · Court Level, Alumni Hall
Celebrating the Golden Anniversary Class of 1973 and their introduction into the 50-Year Club. Members of the Classes of 1970-79 and all 50-Year Club Members are invited to reconnect with their classmates and friends from their days at MC from 7:00 - 10:00 pm on Friday evening, October 20, in the Grand Hall of the beautifully renovated Alumni Hall. The Class of 1973, our newest 50-Year Club members, and the Class of 1978 are the featured classes for the Decade of the '70s this year. Heavy hors d'oeuvres will be served. The 1973 class picture and medal ceremony will be held at 7:30 pm in the M-Club room. Contact David Holloway ('72) at 601.940.7900 or holloway@mc.edu.
---
Follies
Follies promises an evening of fun and festivities as new members from MC's clubs and tribes display their creativity in hilarious skits about Mississippi College and its traditions.
---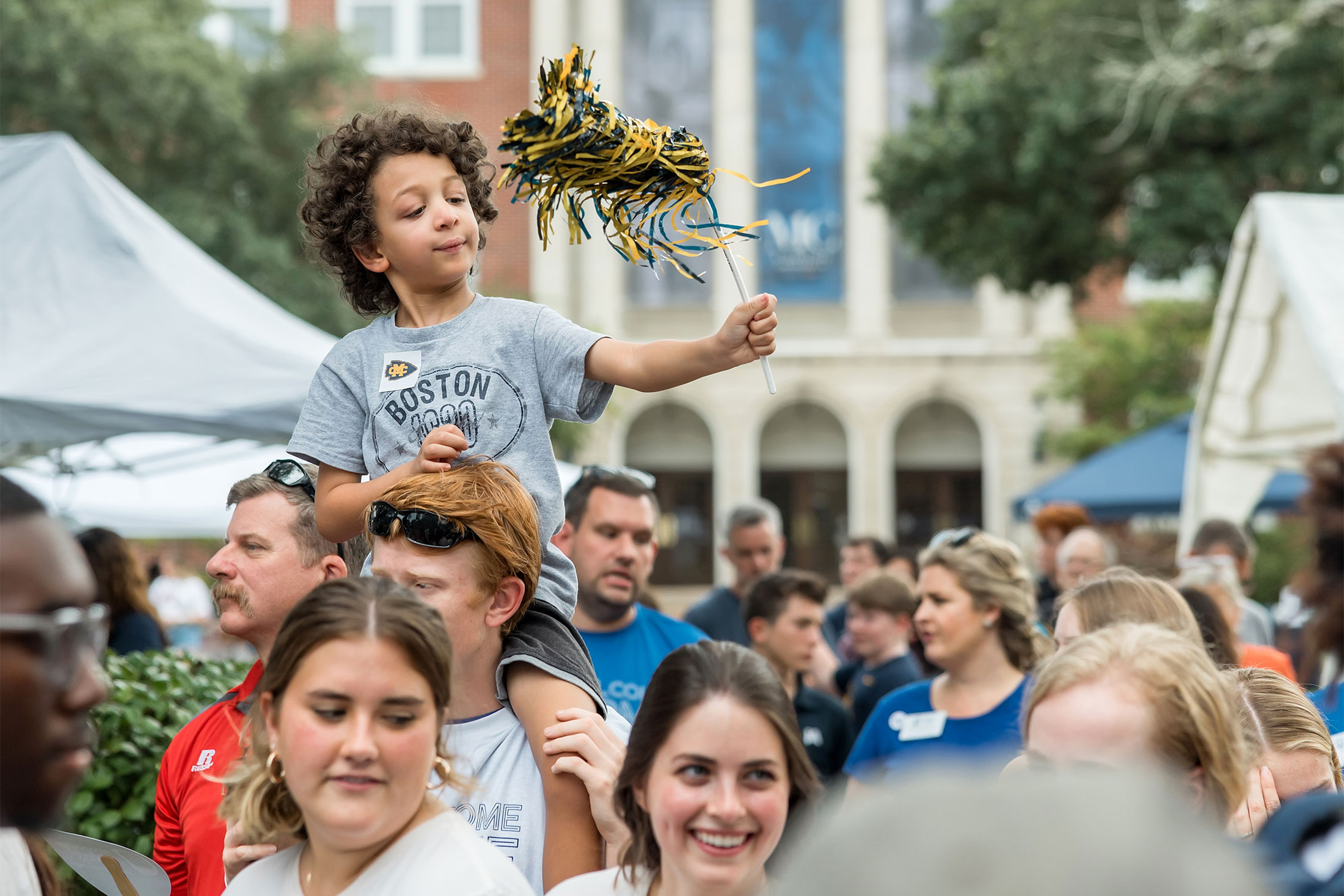 Join Us for A Full Day of Homecoming Fun on Saturday
Homecoming Saturday is packed with excitement. The day starts with a 5K run, followed by receptions, awards, art exhibits, music, tailgating and some Choctaw football.
Saturday, October 21
Coach "Hap" Hudson Homecoming 5K Run
8:00 a.m. · Downtown Clinton
The Department of Kinesiology will host its 16th annual fun-filled 5K, which will begin at Cockcroft Hall, wind through the historic district in downtown Clinton and surrounding neighborhoods, and end in Robinson-Hale Stadium on the Dr. James E. Parkman Track. Guaranteed merchandise or gift certificates to overall male/female winners for 1st, 2nd and 3rd place. Registration required.
---
Alumni Association Board Gathering
8:30 a.m. · Cross Board Room, 3rd Floor, Alumni Hall
---
Welcome table, Essential first stop!
At the Welcome table, you can pick up your nametag, FREE gift, tailgate meal ticket, and reunion ribbon.
---
department of art
Everyone is welcome to visit the Gore Art Gallery in the library for an open house honoring Alumni and Faculty. At 10:00 a.m. a program to honor alumnus of the year Albert Smathers and young alumnus of the year Austin Gauley. Brunch will be served.
Everyone is welcome to tour the Gore Arts Complex on the East campus.
---
National Alumni Association Awards Brunch
Join the National Alumni Association at our annual homecoming brunch as we come together to honor our 2023 distinguished alumni. RSVP required. $25
2023 Alumni Honorees:
Alumnus of the Year - Wayne Arthur "Art" Stevens, '86, '89
Young Alumni of the Year - Dr. Lee ('06) and Suzanne Anderson Walker ('04')
Order of the Golden Arrow - Dr. "Susan" Ruth Cope Fortenberry '03 and Dr. Malinda "Mindy" Mallory Prewitt '95
Award of Excellence - C. Kent Adams
Award of Service - Dennis Keveryn '65
School of Science and Mathematics Reception
For more information, contact Sue Caldwell at scaldwell@mc.edu 601-925-3300, Tina Reeves treeves@mc.edu at 601.925.3223 or Kelli Tatum kltatum@mc.edu at 601.925.3217.
---
Leland Speed Library and MC Archives Open House
Visit Speed Library and MC Archives and see our collection of memorabilia, enjoy some popcorn and chat with our staff.
---
Medical/Dental Alumni Association Reception
1:00 pm · Room 207, Self Hall
Physicians and dentists who completed their undergraduate work at MC are invited to attend this reception to learn more about our Medical/Dental Alumni Association.
---
Social Tribe Alumni Receptions
Chenoa, Kissimee, Laguna, Nenamoosha and Swannanoa
Tribes are unique to Mississippi College, and the current CT, KT, LT, NT, and ST members would love to celebrate your return to campus. Visit with current members and alums from across the years in Alumni Hall.
---
Shawreth Alumni Reunion
1:00 p.m. · 1826
Current members would love to celebrate your return to campus. Visit with current members and alums from across the years just east of Alumni Hall adjacent to the fountain on the Piazza.
---
SGA Alumni Reception
1:00 p.m. · Dining Room, 3rd Floor, Alumni Hall
---
MC Singers in Concert
Join us in Provine Chapel to hear the nationally acclaimed Mississippi College Singers as they perform a homecoming concert, under the direction of Dr. Beth Everett, Director of Choral Activities.
---
Reunion Row Tents
2:00 p.m. · The Quad
Exchange memories with your classmates and share the best of your MC stories at your decade tent on the Quad. We will be celebrating the classes of: 1958, 1963, 1968 ,1973, 1978 ,1983, 1988, 1993, 1998, 2003, 2008, 2013, 2018.
---
Reunion Tailgating
2:00 p.m. · The Quad
Join the men's service clubs, women's social tribes, and academic departments, and athletic teams along with alumni, parents, friends, and families as they celebrate homecoming. Please look for "Reunion Row" where all of our classes celebrating reunions will gather together to celebrate their homecoming.
---
Academic department Tailgating
2:00 p.m. · The Quad
Join the School of Nursing, the School of Humanities and Social Sciences, and the Department of Communication as they welcome all alumni back to MC.
---
Homecoming Parade
3:30 p.m. · College Street
Enjoy as MC students, faculty, staff, alumni, and friends parade down College Street celebrating the Choctaw spirit.
---
Homecoming tailgate Meal
4:00 p.m. · The Quad/Patio
RSVP required. $10
---
reception for MC Athletes Past and Present
Join former teammates, coaches, and current students as we gather to reminisce about the glory days. Contact Susan Musselwhite to RSVP at 601.925.3362 or musselwh@mc.edu.
---
Kick-Off: Mississippi College vs. Chowan university
---