MC Law Grad David McRae Excels as State Treasurer
---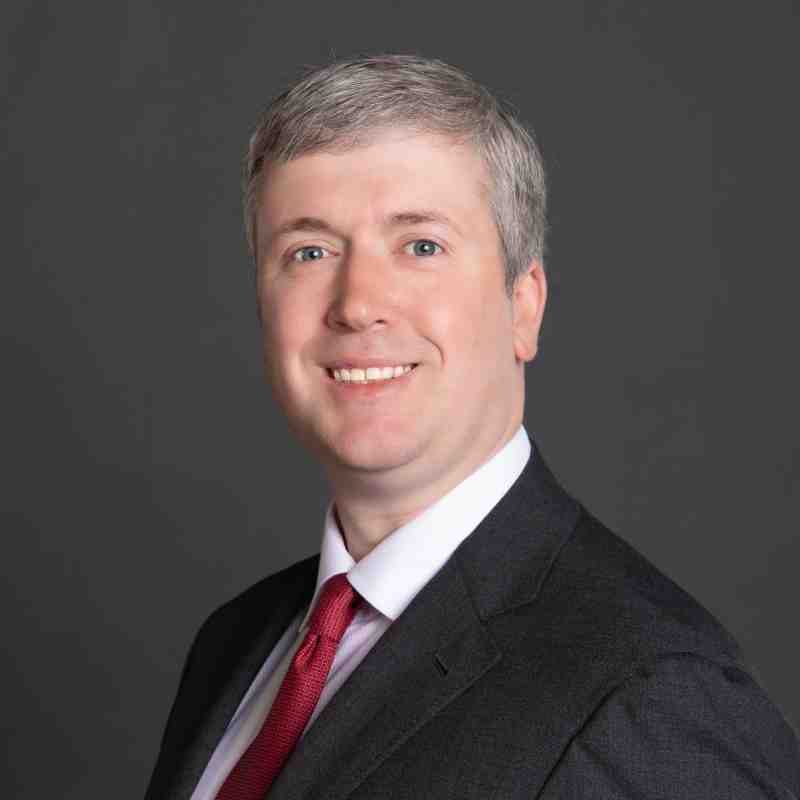 State Treasurer David McRae of Jackson
State Treasurer David McRae says his invaluable experience as a Mississippi College Law student helped shape his career in public service.
"MC Law teaches you to look at issues, not as unworkable problems, but as solvable puzzles - a useful skill set to have when the pandemic hit last year."
He appreciates the vital role that faith plays at the heart of the MC Law mission and curriculum on the Jackson campus. "Those faith-based principles have made me a better lawyer, but more importantly, a better husband, father, and public servant."
The Mississippian is determined to serve the state's residents in a variety of ways. Staffers at his office in Jackson have returned more unclaimed money to people than any other year on record.
The state treasurer's office enrolls families in College Savings Mississippi and protects the state's credit rating.
McRae succeeded former State Treasurer Lynn Fitch, the first Republican woman to hold that office. Fitch was sworn in as state treasurer in January 2012 and re-elected in 2015. She now serves as Mississippi's attorney general, the first woman to serve in that role.
The Office of State Treasurer has multiple responsibilities with several divisions, including Cash Management, Investments, Unclaimed Property, Collateral, and College Savings Mississippi. The office maintains all of the state's financial records. The Treasurer is responsible for investing state funds.
The job never gets old for David McRae. The Jacksonian has several goals on his agenda in 2021. "Especially after the COVID-19 pandemic hit, I wanted to double down on returning cash to struggling families, healthcare heroes, and local community organizations through the Unclaimed Property Division."
By the year's end, his team boosted Mississippi's economy with $20 million of unclaimed money. It was an excellent economic stimulus that didn't cost taxpayers a penny, he noted.
Another goal was upholding the state's credit rating. "Despite the year's challenges, we proved to creditors that Mississippi could manage its money, and we successfully protected our strong double-A rating." The accomplishment has saved taxpayers more than $36 million.
McRae's team included MC Law third-year student Bud Sheppard, who interned with the agency in the capital city in fall 2020 and soon graduates in May. He spent his time at the office researching budget and policy issues affecting the State Treasury.
Working closely with McRae and Chief of Staff Brian Wilson, the deputy treasurer, was a valuable experience, Sheppard says. "I enjoyed the people I worked with and the opportunities I was given."
A Jackson native, Sheppard has received numerous litigation awards for his activity on the MC Law Moot Court Board. He's served as editor-in-chief of the MC Law Review.
McRae, 40, relies on an outstanding staff at the office. And he's got plenty of support at home. He and his wife, Katie, are the parents of three incredible kids. The couple stays active in numerous community organizations – from Habitat to Friends of Children's Hospital of Mississippi to the American Heart Association. The family attends Christ United Methodist Church in Jackson.
McRae comes from a family deeply committed to Mississippi and public service. David's great-grandfather opened his first S.P. McRae department store in Jackson at the start of the 20th century. "The family business was dedicated to customer service and grew to become one of the Southeast's premier department store chains for more than 100 years. That same customer-service mindset is at the center of what I'm working to accomplish in public service."
The MC Law graduate has plenty of admirers on the East Griffith Street campus, from Dean Patricia Bennett to Dean Emeritus Jim Rosenblatt and other award-winning professors. As state treasurer, Bennett says, David McRae "is an authentic leader. He speaks clearly, honestly, and with integrity. David is the type of leader that we need in overseeing financial matters for the state."
Rosenblatt recalled McRae's splendid service on the Honor Court as an MC Law student. Today, he's a "dynamic, energetic leader" serving thousands of Mississippians.
Sign-up For Our Newsletter
Get the latest news about Mississippi College delivered right to your inbox by subscribing to the Along College Street e-newsletter.