President Blake Thompson Interviewed on Salem Radio Network
---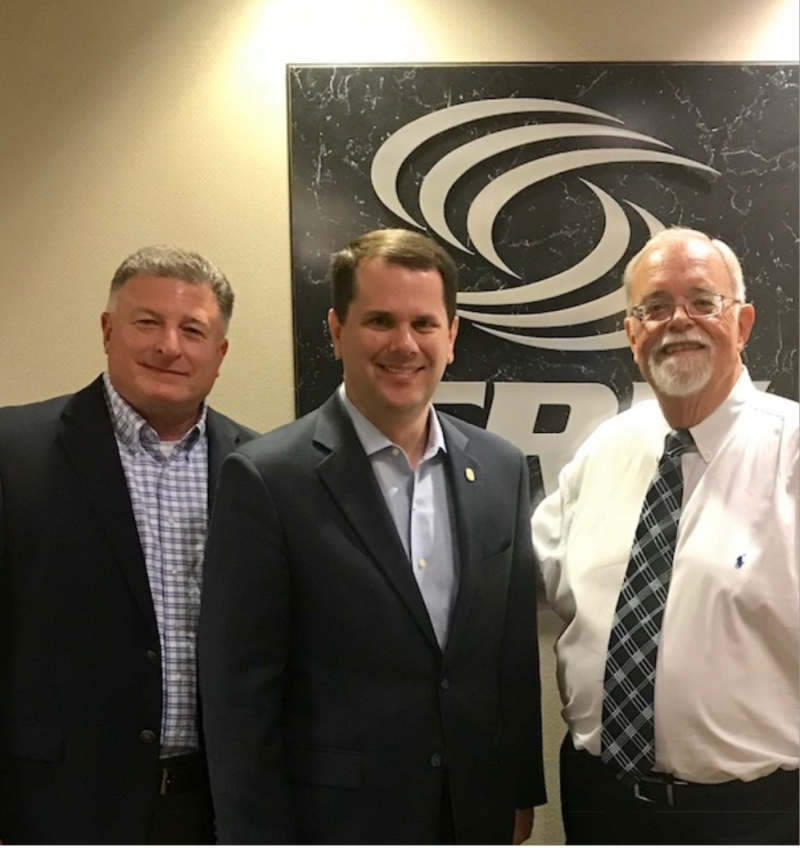 President Blake Thompson and Vice President for Enrollment Services & Dean of Students Jim Turcotte recently visited Salem radio Network headquarters in Dallas.
Based in Dallas, Salem Radio Network reaches listeners across North America with Christian music, news, sports, commentary and much more.
Mississippi College President Blake Thompson is among the American educators featured on its SRN News series focusing on Christian higher education.
The radio interviews airing in early November will discuss how technology changes platforms students use to pursue college degrees. The series also examines the impact that professors have on undergraduate students at Christian universities as well as other topics.
Dr. Thompson tells SRN News that Mississippi College's nearly 5,200 students are actively engaging USA culture.
"We enjoy doing that and don't shy away from it," says Thompson, who went to work as MC's 20th president on July 1. "I'm incredibly optimistic. We understand some of the brokenness we see in the world and some of the political tensions we experience on national and local levels."
Thompson tells a radio interviewer that students on the Clinton campus interact with each other "across racial divides…across perhaps political or philosophical divides…I'm encouraged by what they bring to this world. They're going to change it for the better." Dr. Thompson, and Jim Turcotte, MC's vice president for enrollment services and dean of students, recently visited SRN headquarters in Dallas. They spent time with Tom Tradup, Salem Radio Network's vice president/news and talk programming.
SRN talk programming includes the Michael Medved Show and Hugh Hewitt Show, among others. Sports fans tune to popular programs like Criqui's Corner. It features veteran NFL sportscaster Don Criqui and his son, Galen Criqui. The network's International NewsCenter reporters are located ten minutes from the White House and Capitol Hill in Washington.
The SRN News service will air its series on "Christian Colleges in America" from November 5-9. The programs should be of interest to high school students considering colleges next Fall. The broadcasts will reach more than 2,100 SRN affiliates nationwide. The radio network was founded in 1993.
Turcotte thanked Tom Tradup for the opportunity to share the story of America's 2nd oldest Baptist college with large audiences nationwide. The broadcast will inform listeners about the benefits of attending the Christ-centered school founded in 1826.
"What we do at Mississippi College is the answer for the many problems in this world," Turcotte said. "We see the worldwide impact of our alumni, and we see the potential in our current students to make a similar difference."
For more information on the Salem Radio Network, go to www.srnonline.com
Sign-up For Our Newsletter
Get the latest news about Mississippi College delivered right to your inbox by subscribing to the Along College Street e-newsletter.