Professor Godfrey Garner Writes Book on Military Intelligence and Counterterrorism
---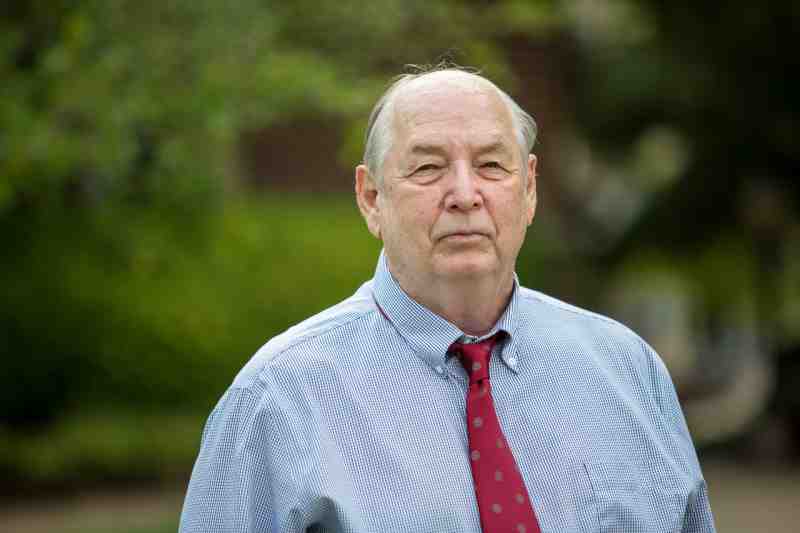 Professor Godfrey Garner serves as director of the Mississippi College Center for Counterterrorism Studies
The Boston Marathon bombing that killed three spectators and wounded more than 260 others in April 2013 is closely examined in a new book. After an intensive manhunt, two brothers responsible for the tragic attacks died following a shootout with police.
Mississippi College professor Godfrey Garner studied cases of law enforcement intelligence utilized after two bombs exploded near the finish line of the 117th Boston Marathon.
In the book "Intelligence Analysis Fundamentals," Garner shares insights gleaned from reports regarding suicide bombers blasting the USS Cole. Seventeen American sailors were killed as the Navy ship refueled in a Yemen harbor on October 17, 2000. Horrific attacks on U.S. soil followed on September 11, 2001 as did many other deadly acts of terrorists around the globe.
Garner serves as director of the MC Center for Counterterrorism Studies. The Mississippian and retired Army intelligence officer Patrick McGlynn co-authored the book examining topics like counterterrorism along with intelligence gathering in the military, law enforcement and the business sector. The textbook was recently published by CRC Press.
The MC professor believes college students pursuing careers in intelligence, Homeland Security, or other areas of law enforcement will benefit from their textbook.
Opening for such careers are growing given expansion of efforts in the USA and countries around the world to keep citizens safe.
"There are plenty of job opportunities – more of them now than ten years ago," Garner says.
The facts back him up.
From the U.S. Department of Homeland Security, where the average salary is $75,000, to investigators needed in law enforcement, the USA job outlook remains bright in future years.
In January, "Cyber Defense" magazine estimates there will be 1.8 million additional cybersecurity professionals needed through 2022. Reports from the U.S. Bureau of Labor Statistics shows 11 percent job growth for private detectives and investigators.
In their book, the two authors draw heavily upon their decades of experience in the military.
During the Vietnam War, Garner served with the Army during two tours in 1967-68. He served with the Army during Operation Desert Storm, and later amid longstanding wars in Afghanistan. McGlynn worked for years with the U.S. Defense Intelligence Agency.
In the textbook, both authors examined the military model of intelligence. Their work focuses on the counterterrorism environment where joint operations and investigative efforts combine the military, private sector and law enforcement.
Their fact-digging on cases of U.S. military intelligence date back to World War II. The textbook will be used in Garner's Homeland Security classes and others at Mississippi College beginning in January 2019.
A professor in the Christian university's Administration of Justice program, Garner remains a prolific writer. Earning his doctorate at Mississippi State University, he's regularly penned columns on national security issues for "The Clarion-Ledger," and written for professional journals such as "Homeland Security Today." He's the author of several novels.
Sign-up For Our Newsletter
Get the latest news about Mississippi College delivered right to your inbox by subscribing to the Along College Street e-newsletter.