Professor Godfrey Garner Writes Book Remembering Vietnam War Experiences
---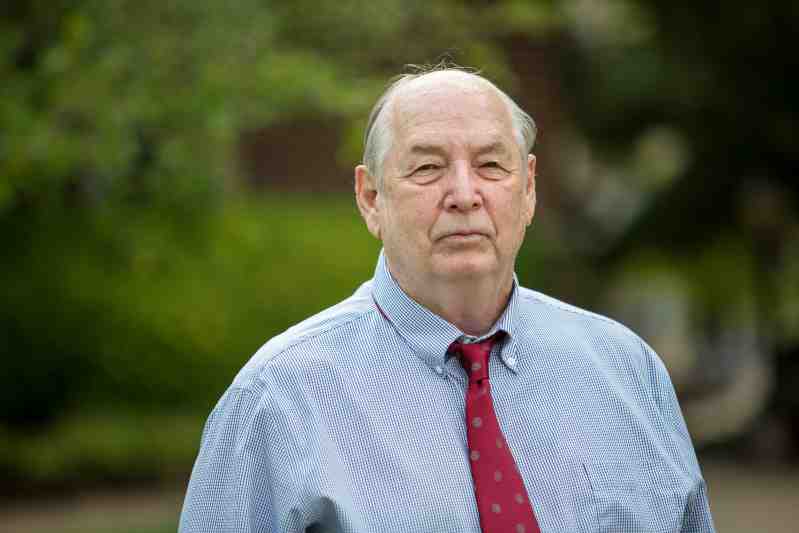 Mississippi College Homeland Security professor Godfrey Garner
Godfrey Garner's new book "Brothers in the Mekong Delta" captures the essence of his life-changing experiences and friendships built during two Vietnam War tours.
The director of Mississippi College's Center for Counterterrorism Studies, Garner, 73, looks back at the war's many sacrifices and heartaches for many American soldiers.
The 192-page book takes readers back to 1967-68 following the Tet Offensive. It shows the shift in U.S. Naval strategy as young soldiers occupied patrol boats policing canals and tributaries of South Vietnam. The book featuring scenes of Viet Cong-populated backwaters of the Mekong Delta focuses on emotional tribulations of a few American friends.
One of those young men was Mississippi's Godfrey Garner. He details those dangerous assignments for himself and other buddies. By the time the Vietnam War ended in April 30, 1975, there were 58,200 American soldiers killed. Over the Vietnam War's nearly 20 years, there were more than two million civilian fatalities on both sides.
Garner is a well-skilled writer with expertise on his subject. The Mississippian retired from the 20th Special Forces group in 2006, including two military tours in Afghanistan.
The McFarland Publications book becomes personal for the Mississippi College Homeland Security professor. He gives readers insights about the Vietnam buddies he knew so well in war zones. It reveals how they remain well-connected through recent years.
Their friendships spanned the states of Mississippi, Alabama and Oklahoma. Completed over two years, the work represents a tribute to his dear friends, Jack Anderson and Billy Moore, who passed away in the Spring of 2018. Jack was from Oklahoma and Billy hailed from Birmingham, Alabama. The Vietnam veterans both died within a month of each other in Birmingham.
"They were not only Vietnam brothers, but actual brothers-in-law, having married a set of sisters," Garner said. "I had promised both that I'd write the book some years ago."
It's not the first book for Garner. In 2018, he teamed with retired Army intelligence officer Patrick McGlynn to write "Intelligence Analysis Fundamentals." The book examines such disasters as the Boston Marathon bombing that killed three people and injured 260 others in April 2013.
Their work studies other deadly incidents sparked by terrorists such as the October 17, 2000 blasting of the Navy's USS Cole. The action of suicide bombers claimed the lives of 17 American soldiers on the ship in Yemen Harbor. The horrific September 11, 2001 attacks on USA soil get analyzed as well.
His Vietnam War memoir is something that tugs on the professor's heart. "Brothers in the Mekong Delta" is of interest to Vietnam veterans, families and students of military history.
Dr. Garner will do book signings at a future Vietnam reunion. A professor in Mississippi College's administration of justice program, Garner will also promote his latest work at the 2020 Mississippi Book Festival. Attracting hundreds of authors and thousands of book lovers, the fifth annual event is set for Saturday August 15 at the Mississippi Capitol.
Available on Amazon or from McFarland Publications, the new book won't be the Vietnam veteran's last. He recently began working on another book dealing with the origins of terrorism groups around the globe. His upcoming book is with Taylor Francis CRC textbook publishers and a rough draft is due in Fall 2021. Garner, who earned a doctorate at Mississippi State University, stepped up his writing duties sheltered at his Hinds County home in recent weeks.
As countries deal with the COVID-19 pandemic resulting in more than 154,000 deaths, terrorism never slowed down. "We're seeing some instances of terror activities around the world," Garner says. "They usually like to take advantage of confusion and chaos like the situation today."
Sign-up For Our Newsletter
Get the latest news about Mississippi College delivered right to your inbox by subscribing to the Along College Street e-newsletter.