Evan Lenow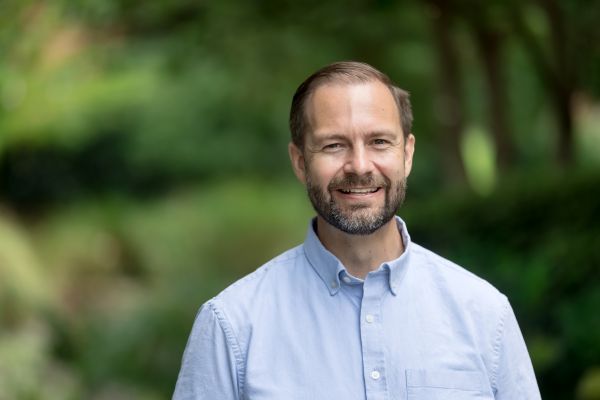 Evan Lenow serves as Director of Church and Minister Relations and Director of Event Services at Mississippi College. In addition, he serves as the Director of the Clinton Extension of New Orleans Baptist Theological Seminary on the MC campus. Prior to arriving at MC in the summer of 2019, he served as Associate Professor of Ethics, Director of the Land Center for Cultural Engagement, Director of the Center for Biblical Stewardship, and held the Bobby L. and Janis Eklund Chair of Stewardship at Southwestern Baptist Theological Seminary in Fort Worth, TX. He earned a Doctor of Philosophy in Christian ethics from Southeastern Baptist Theological Seminary in Wake Forest, NC. He also earned a Master of Divinity with Advanced Biblical Studies from Southeastern Seminary and a Bachelor of Arts in Communication from Mississippi College. He has also been appointed as a Research Fellow in Christian Ethics for the Ethics and Religious Liberty Commission of the Southern Baptist Convention. His books include Biblically Correct: Engaging Culture with Truth (2013) and Biblically Sound: Embracing Doctrine for Life (2014), and he is currently completing Ethics as Worship (co-authored with Mark D. Liederbach, 2021).
Dr. Lenow has presented papers related to stewardship, ethics, theology, and education at churches, conferences, and academic society meetings. He has written articles published in various venues including academic journals and denominational papers and websites. He writes regularly on his own website, Ethics as Worship, at www.evanlenow.com.
Beyond denominational and academic venues, Dr. Lenow uses his interest and background in ethics to serve the community as well. He served for six years on the Fort Worth Ethics Review Commission, a City Council-appointed committee that hears cases of ethics violations by city employees. He served for eight years on the school board for Christian Life Preparatory School. He has also been interviewed by local and national media regarding ethical issues related to churches and educational institutions.
Credentials
B.A., Mississippi College
M.Div., Southeastern Baptist Theological Seminary
Ph.D. in Christian Ethics, Southeastern Baptist Theological Seminary