MC Law Student Elissa Furlong Receives National Fellowship
---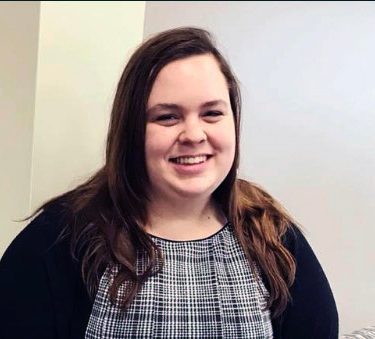 MC Law student Elissa Furlong
Elissa Furlong is committed to serving as a lawyer focused on promoting social justice in America.
A 27-year-old Mississippi College law student, Furlong recently received a national fellowship to help achieve her goal.
More than 500 people applied for the Peggy Browning Fellowships. Furlong received an $8,000 stipend to cover the 10-week program in early June.
"We were so happy to have her. She's a great student," said Ruby Tumasz, program coordinator of the Peggy Browning Fund. Based in Philadelphia, Pennsylvania, the fellowship program began two decades ago. A total of 91 fellowships were awarded nationwide to outstanding law students.
MC Law Dean Patricia Bennett is thrilled to see the bright third-year student receive the national recognition.
Elissa "has excelled academically and she has a commitment to social justice," Bennett said. "She exemplifies MC Law's tradition of volunteering, giving and service to others."
For more than a month, Furlong worked as a Peggy Browning Fellow at the International Union of Painters and Allied Trades. It is a growing group of more than 160,000 active and retired people in the USA and Canada. The organization is focused on the advancement of workers' rights and social justice.
A graduate of Bard College at Simon's Rock in Massachusetts, the Jackson resident wants to start her career working in employment law and policy for an organization committed to social justice.
What led her to MC Law in Mississippi's capital city?
"I have seen a lot of the world, but not much of the United States, so I wanted to experience life in the South," Furlong said. "I found the location of MC Law appealing, because there are a lot of organizations and law firms in Jackson."
Elissa is passionate about social justice, feminism, and workers' rights. She loves traveling and writing.
Prior to enrolling at MC Law, Furlong interned at the International Labor Organization in Switzerland. She taught classes at a refuge school in South Africa and served as an English teacher in Thailand and Colombia.
The Peggy Browning Fellowships provide students with unique, diverse and challenging experiences. The nonprofit organization honors the memory of the late Margaret A. Browning. She was a prominent attorney who served with the National Labor Relations Board from 1994 through 1997.
Bennett says programs like this are a wonderful fit for the Mississippi College Law curriculum to open more doors to students.
"The future of legal education demands interdisciplinary and experiential opportunities for the development of essential workplace skills," Dean Bennett said. "Our students are thriving – energetic, engaged and eager to learn."
Due to the COVID-19 pandemic, recipients of the fellowships are completing their assignments from their homes and other remote locations across the nation.
Sign-up For Our Newsletter
Get the latest news about Mississippi College delivered right to your inbox by subscribing to the Along College Street e-newsletter.