MC is Intelligent.com's Choice for Christian Higher Learning in the Magnolia State
---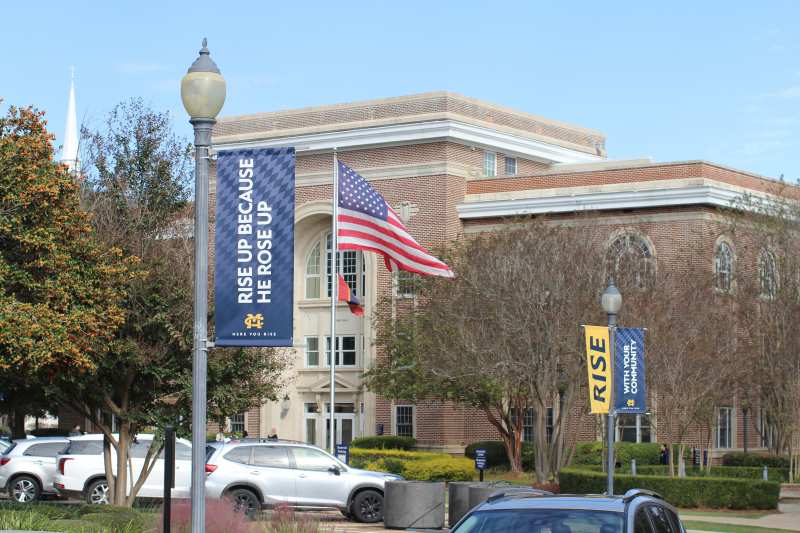 Intelligent.com cited MC as a "unique and affordable option for students who want to further their education while also engaging deeply with their faith."
One of the most trusted resources for program rankings and higher-education planning in the nation has named Mississippi College the Best Christian Institution in the state.
Intelligent.com uses aggregated, publicly available data to rank colleges across the country to help students make informed decisions about higher education programs. Their unbiased research identifies top schools in each state based on tuition fees, credit requirements, and the available format for coursework, such as on-campus or online classes.
The website lauded MC as a "tight-knit community based around a shared faith."
"MC offers a unique and affordable option for students who want to further their education while also engaging deeply with their faith," the rankings read.
Being positioned at the pinnacle of Mississippi's Christian universities by intelligent.com was no surprise to Dr. Keith Elder, provost and executive vice president at MC.
"Mississippi College has established itself as an institution of strong academic rigor and caring for the entire student," Elder said. "MC believes loving and caring for students is integral to academic success and commitment to the cause of Christ.
"I'm encouraged to see others are recognizing MC for this."
It's the second time this fall that MC has achieved a top listing among colleges and universities in Mississippi. In October, WalletHub, a Washington, D.C.-based credit-reporting and reviewing website, ranked MC as the state's best college and university – public or private – at the most reasonable cost to graduates.
In September, Niche, a data and review company, ranked Mississippi College No. 10 in its "Best Christian Colleges in America" list for 2023.
Intelligent.com implemented a unique methodology to rank each institution on a scale from 0 to 100 across five categories. The scoring system compares each university according to program strength, student readiness, return on investment, cost, and student engagement.
The institutions are evaluated based on tuition costs; admission, retention, and graduation rates; faculty; reputation; and resources available to on-campus students.
Intelligent.com offers curated guides that include the best degree programs and information about financial aid, internships, and study strategies. To access intelligent.com's complete rankings for Mississippi, click here.
Sign-up For Our Newsletter
Get the latest news about Mississippi College delivered right to your inbox by subscribing to the Along College Street e-newsletter.