Sports Columnist Rick Cleveland Booked for Mississippi College Lecture Series
---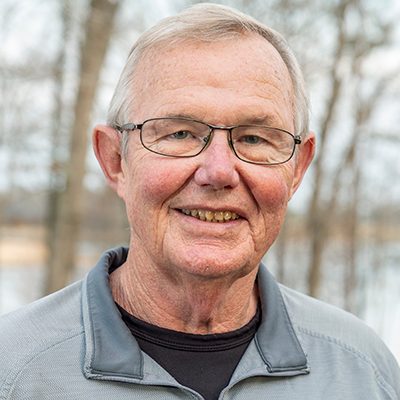 "Mississippi Today'' sports columnist Rick Cleveland will headline an MC lecture series.
A celebrated sportswriter for generations, Rick Cleveland will share his insights about journalism and other topics during his Mississippi College visit.
Keynoting the Purser Hewitt Lectures on March 3, Cleveland will discuss experiences of his award-winning career spanning a half-century. He will also field questions from MC students.
Interviews with Mississippi sports legends such as Brett Favre, Archie Manning, Jerry Rice, Bailey Howell, and the late Steve "Air" McNair, were notable parts of Cleveland's splendid career. He was named Mississippi Sports Writer of the Year a record 11 times. Rick began writing professionally at age 13 in his south Mississippi hometown.
A "Mississippi Today" sports columnist since 2016, Rick served four years as executive director of the Mississippi Sports Hall of Fame.
A Hattiesburg native and University of Southern Mississippi journalism graduate, Cleveland was inducted into the Mississippi Sports Hall of Fame in Jackson in 2017. He's covered an all-star lineup of the world's biggest sporting events – from the Olympics to numerous Super Bowls. In recent weeks, Rick penned a column on the NFL career of retired New York Giants quarterback Eli Manning, the former Ole Miss Rebel star. He profiled Mississippi State's new football coach Mike Leach in early January.
The Jackson resident comes to Mississippi College to deliver the lecture series named for Hewitt, a sportswriter who later served as executive editor of "The Clarion-Ledger" decades ago.
MC communication instructor Reid Vance says he's delighted Cleveland accepted the invitation to share his reporting skills and interviewing techniques with a new generation of college students.
Cleveland will speak to a journalism class that Tuesday at 9:30 a.m. in Aven Hall, and address an Anderson Hall luncheon starting at 11:15 a.m. The luncheon is open to communication students, the staff of the "Mississippi Collegian" and other invited guests. Rick is expected to discuss significant challenges facing America's rapidly changing journalism industry in 2020.
Rick will also visit with communication and sports media students at a Leland Speed Library forum. The program begins at 1:30 p.m. and wraps up at 3 p.m. with Vance serving as the moderator. Reid is known on the Clinton campus as the "Voice of the Choctaws" at MC football, basketball and baseball games for years.
A former sports editor at the "Clarion-Ledger," Cleveland is likely to present career advice and take questions on a variety of sports subjects. The forum will be at the library's Teaching and Learning Center.
Last year's guest speaker was Jackson television personality, Southern storyteller and veteran weather forecaster Walt Grayson.
"Clarion-Ledger," reporter Therese Apel, now of WLBT-TV 3 in Jackson, and Mississippi Department of Public Safety communications director Warren Strain delivered other MC lecturers in recent years. The university's Communication Department supports the annual series along with the Hewitt family.
For more details, contact Reid Vance at 601-925-7785 or Vance@mc.edu
Sign-up For Our Newsletter
Get the latest news about Mississippi College delivered right to your inbox by subscribing to the Along College Street e-newsletter.