The Mississippi College Center for Counterterrorism Studies provides students educational opportunities and the national intelligence community analytics resources.
Mississippi College's Center for Counterterrorism Studies serves as the operations center for Project Arrowhead. The center is designed to allow Homeland Security counterterrorism students to conduct real world research in the field of intelligence analysis using current, open source intelligence in order to conduct real world predictive analysis in a team environment.
The center gives graduates of the program practical experience in an environment that is as close as possible to an actual intelligence gathering and analysis, SCIF (Sensitive Compartmented Information Facility). Mississippi College will continually update the center to reflect the latest, open source technology available.
Project Arrowhead
Mississippi College Administration of Justice/Homeland Security program is conducting research designed to identify baseline similarities among a specific category of subject, who has succumbed to radicalization and been convicted of a related offense. Arrowhead researchers will use a very specific interview instrument which is in the process of being scrutinized by FBI Behavioral Science personnel in order to assure effectiveness. Record responses, which will be analyzed and evaluated scientifically will identify commonalities in family, income level, education and cultural influences in addition to other areas. The end product will be provided to Homeland Security officials and used to develop intervention strategies to minimize or prevent instances of Islamic extremist radicalization.
Key outcomes will identify the most common characteristics of individuals among the population who are most at risk for succumbing to the message of radicalization by Islamic extremist groups. Key outcomes will also identify the most likely avenues for intervention strategies, and the most appropriate intervention strategies for this group.
Law Enforcement Related Intelligence Analysis
Students, working in the Center for Counterterrorism Studies facility will use the intelligence analysis and counterterrorism techniques, they've acquired in the classroom to conduct real-time law enforcement related intelligence analysis in partnership with local law enforcement agencies. In doing so, students will provide valuable predictive analysis to these agencies, in order to augment and improve their preemptive law enforcement services for the public. At the same time, students, working under supervision will hone the real-world counterterrorism skills they will use in their careers in Homeland Security and counterterrorism.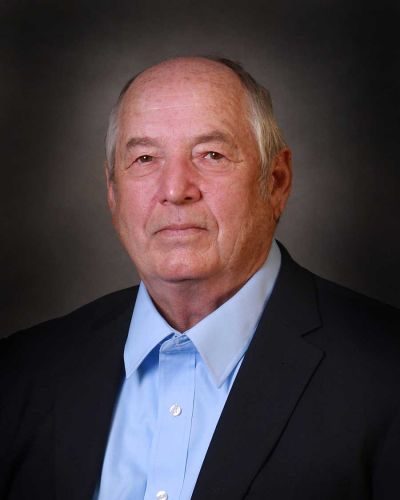 Dr. Godfrey Garner
Coordinator, Center for Counterterrorism Studies
---
Advisory Board
Dr. Zuhdi Jasser
M. Zuhdi Jasser, M.D. is the Founder and President of the American Islamic Forum for Democracy (AIFD) and is the author of A Battle for the Soul of Islam: An American Muslim Patriot's Fight to Save His Faith. Dr. Jasser was appointed by Senate Majority Leader Mitch McConnel to the United States Commission on International Religious Freedom (USCIRF), for which he currently serves as Commissioner. A devout Muslim, Dr. Jasser earned his medical degree on a U.S. Navy scholarship at the Medical College of Wisconsin in 1992. He served 11 years as a medical officer in the U. S. Navy.
Patrick Scott McGlynn
Pat McGlynn has over 26 years of active and reserve military service, including assignments with the U.S. Defense Intelligence Agency (DIA), in Afghanistan, Iraq and other Middle East locations He is the author of multiple authoritative strategic-level intelligence reports addressing terrorism, irregular warfare, WMD, and information operations. He has additionally authored technical papers on Battlefield Biometrics, Autonomous Targeting and Data Thinning, Preserving Intelligence Tradecraft, as well as, Analytical Training Courses on: Counter-Improvise Explosive Devices, Counter Insurgency, Analytical Tradecraft, Terrorism, Irregular Warfare, Information Operations, Collection Management, Activity-Based Intelligence, and Network Analysis. He has a master's degree from Georgia Southern University.
Stephen McCraney
Lt. Colonel (Ret.), Stephen C. McCraney is an adjunct instructor in Homeland Security Studies at Mississippi College. He has over 31 years of Law Enforcement and first responder experience as a former Commander of a Weapons of Mass Destruction Unit, Community Corrections Associate Director-Probation and Parole, Certified Police Officer who has worked in College, City, and State level law enforcement positions. He is currently the Chief of Staff for the Mississippi Emergency Management Agency.
Chip Reynolds
A lifelong resident of Clinton, Mississippi, Chip Reynolds received a Bachelor of Arts and a Master of Arts degree from The University of Mississippi in the field of political science. He taught political science at Hinds Community College for more than 20 years. He served for two years as political director of the Mississippi Republican Party for two years working as a field representative for Senator Trent Lott for five years. Chip served as Senator Lott's campaign director in 1994 and 2000 and as a field representative for Senator Lott's official staff for the five year interim. He served as political director in the political campaigns of Congressman Chip Pickering 2002, Lieutenant Governor Amy Tuck 2003' Phil Bryant's campaign for Lieutenant Governor 2006, and Congressman Gregg Harper's race in 2008. Chip was selected by newly elected Congressman Gregg Harper to serve as his District Director in January of 2010. Chip has been married to his wife Judi, for 49 years.
Anthony L. Kimery
Anthony L. Kimery is the Editor-in-Chief, Homeland Security Today, and has more than 30 years of experience investigating and analyzing homeland security, counterterrorism and border security issues. "The Kimery Report" won a 2008 National American Society of Business Publication Editors (ASBPE) Award for Original Web News Section. Kimery most recently received the ASBPE 2015 Mid-Atlantic Region Silver Impact/Investigative Award for the March 2014 cover report, Deadly Patrol, and a Bronze Feature Article General Interest Award for the April/May 2014 cover article, The Jester Speaks. He also won a 2014 Gold ASBPE Impact/Investigative Award for his report, NSA's X-KEYSCORE Does Far More than Just Siphon the 'Net, But is it Working?