Autism Conference Set for Mississippi College
---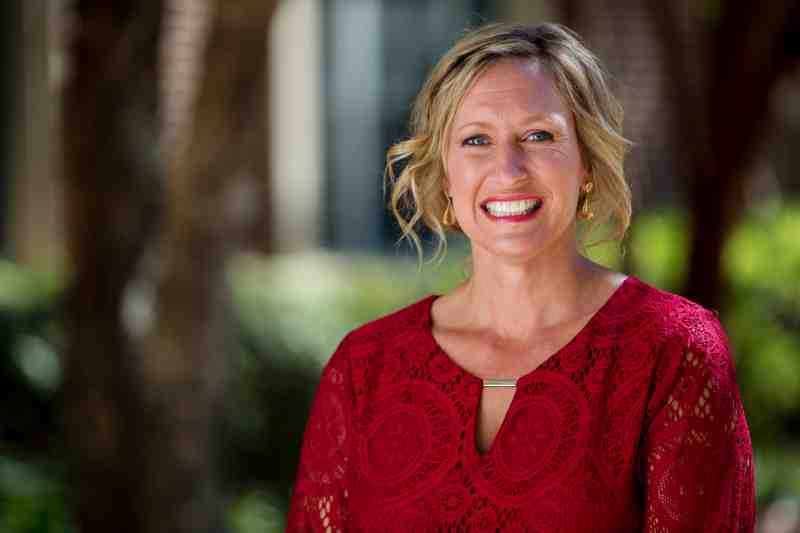 MC School of Education Dean Cindy Melton
Autism impacts one in every 59 children in the United States, reports the Centers for Disease Control. Autism refers to a range of conditions characterized by challenges with social skills, repetitive behaviors, speech and nonverbal behavior.
On October 10, an autism conference at Mississippi College will take an in-depth look into the complex subject. More than two million people in the USA function with this disorder that can be diagnosed in children as young as 18-months old. The MC School of Education-sponsored program will attract national experts, therapists, teachers, students and family members. Registration costs $50.
"Navigating Autistic Life: Our Journey Together" is the title of the program at Anderson Hall. Dr. Mark Yeager, executive director of TEAAM Autism, will serve as the guest speaker. A special education professor at William Carey University, the Mississippian is the author of the Autism Bill of Rights.
The first annual Haley Rose Gunter Autism conference is being co-sponsored by Canopy Children's Solutions. Generous donations by Haley Rose's grandfather, former Mississippi Insurance Commissioner George Dale, and Dale's son-in-law, Dr. Chad Stokes, a Madison dentist, made the conference possible on the Clinton campus.
The program will begin when a parent, Donna Dale Gunter of Madison, discusses the journey with her daughter, Haley Rose, who has autism. Donna is the daughter of George Dale, an MC graduate from Clinton.
"Our idea is to truly journey together and learn from one another," said Cindy Melton, dean of the School of Education. The conference seeks to provide the best services and care for children with autism. An estimated 50,000 teens with autism become adults. About one-third of people with autism remain nonverbal, reports show.
There are many types of autism caused by different combinations of genetic and environmental influences.
The topic deeply interests leaders of the MC School of Education. MC offers programs that assist teachers, including a master's degree in special education.
Pre-registration is encouraged. But people can register at the conference beginning at 7:15 a.m. that Wednesday morning. The first session begins at 8:15 a.m. Continuing education credits will be provided to professionals attending the sessions.
For more information, contact Shirley Tipton at tipton@mc.edu or call 601-925-7667.
Sign-up For Our Newsletter
Get the latest news about Mississippi College delivered right to your inbox by subscribing to the Along College Street e-newsletter.