Business Leader Robert H. Watson Receives Mississippi College Award of Excellence
---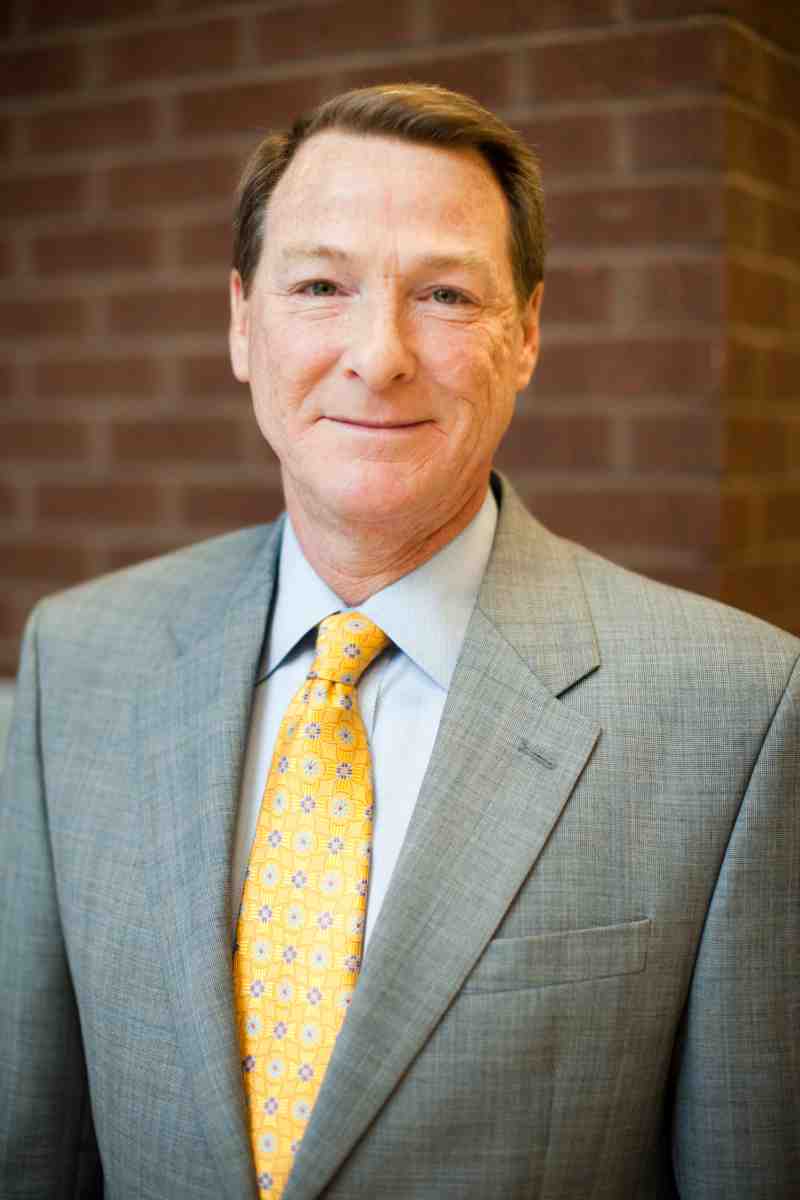 Robert H. Watson will receive Mississippi College's Award of Excellence at the university's 2018 Homecoming.
A prominent business leader for decades, Robert H. Watson will receive Mississippi College's Award of Excellence at the university's 2018 Homecoming.
Activities include an October 26 awards banquet at Anderson Hall. The dinner begins at 6 p.m. that Friday evening on the Clinton campus. Watson also will ride along College Street with others in the Blue & Gold family at the Homecoming parade on Saturday October 27.
It's just the latest honor for Watson, president of Watson Quality Ford in Jackson. In August 2013, leaders at the Baptist-affiliated university presented the Mississippian with the honorary Doctor of Business Administration as a tribute to his distinguished service.
In 2012, the Madison County resident completed a five-year term on the MC Board of Trustees. Watson became president and general manager of the family-owned car dealership in 1988.
Born in 1957 in New Orleans, Robert Watson moved to Jackson when the dealership first opened to assist his father, "Wild Bill" Watson.
Over the years, Dr. Watson provided excellent care and service to his customers. His faithful service to MC has included membership on the Board of Trustees development committee and on the institution's Growing the Vision Steering Committee.
In addition, Watson has been a major contributor to help upgrade athletic facilities supporting the university's NCAA sports teams. Mississippi College recently started its 5th season back in NCAA Division II and the Gulf South Conference.
Accolades for Watson speak volumes on the Clinton campus.
"His commitment to our students and to the sustainability of Mississippi College is nothing less than exemplary," said Vice President for Academic Affairs Ron Howard. Over the years, he's done a great deal to advance "this venerable institution in ways both small and great."
MC trustee Andy Taggart says his friend Robert Watson "is an extremely successful businessman who has demonstrated his commitment to the long-term success of Mississippi College in ways too numerous to count."
Graduate School Dean Debbie Norris attends First Baptist Church Madison with Watson. The two leaders served on the church's strategic planning task force.
"I find him to be a fine Christian while also being a successful businessman – a nice combination," Norris said.
Norris notes that Watson remains a very "fit" person and an active runner. "Whatever he does, he does it with all his might," she said. "The Lord has blessed Robert and he passes those blessings on to us."
Watson is a founding member of MC's Circle of Champions. The group supported major renovations to the entrance at Robinson-Hale Stadium, plus extensive improvements to the A.E. Wood Coliseum, along with upgrades to the cross country course at Choctaw Trails. The Watson Cross Country Course at Choctaw Trails is named in his honor. The Watson Cross Country Invitational in Clinton remains one of the biggest competitions of its type in the South. He provided substantial gifts to support MC's track and turf football field at the Choctaws' home stadium.
Devotion to family, love of God and community service are high priorities. Watson and his wife, Rebecca, are the parents of two sons, Robbie and Matt.
Watson attended the University of Southwestern Louisiana from 1976 to 1978, now the University of Louisiana at Lafayette, where he competed as a pole vaulter. The experience heightened his interest in sports and assisting student-athletes. Robert earned a bachelor's degree in business from Southern Methodist University in Dallas in 1980.
For more information on the 2018 Homecoming awards dinner, contact Lori Bobo of the MC Alumni Affairs Office at 601-925-3252 or lbobo@mc.edu
Sign-up For Our Newsletter
Get the latest news about Mississippi College delivered right to your inbox by subscribing to the Along College Street e-newsletter.