Business Leaders Share Insights at Faith & Business Ethics Week
---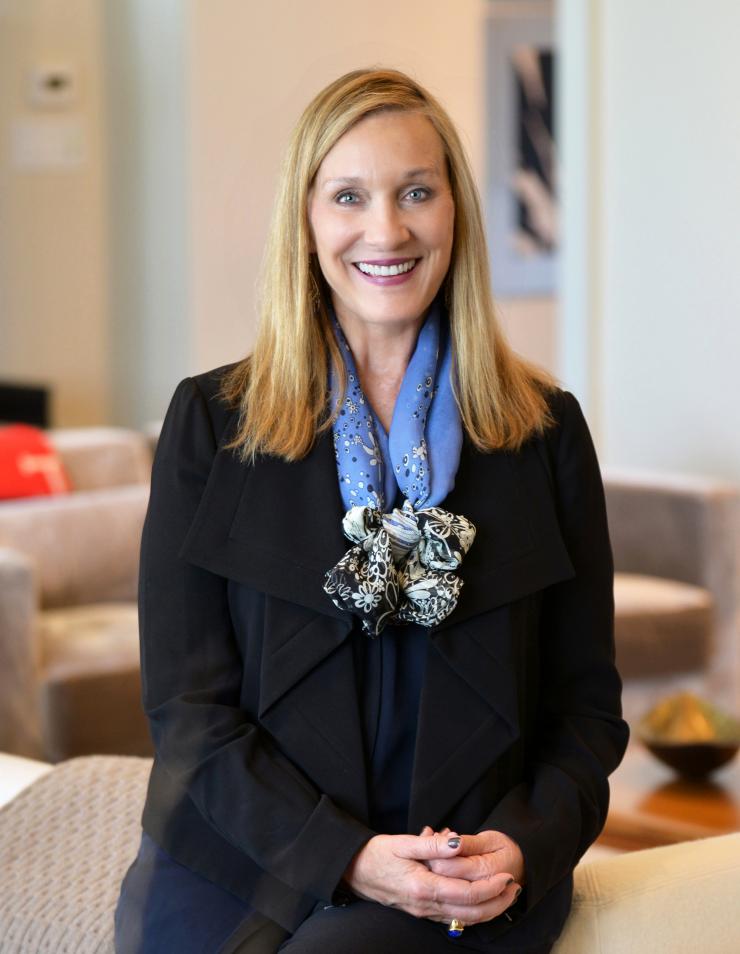 Mary Brock keynotes MC Faith & Business Ethics program
Mary Brock joins other prominent leaders sharing their insights at Mississippi College's Faith & Business Ethics Week.
"It is one of the most important events we offer students," School of Business Dean Marcelo Eduardo says. The activities, he said, help business students develop "a keen sense of ethical awareness and social responsibility powerfully grounded in Christian principles."
After visiting classrooms on the Clinton campus, the executives will gather for panel discussions. Brock will serve as the keynote speaker at a March 7 luncheon at Anderson Hall. The School of Business sponsors the series. The luncheon begins at noon.
An avid sports fan, Mary Brock joined the Atlanta Dream ownership group in 2011. It's a pro team in the Women's National Basketball Association based in Georgia's capital city. Coached by Nicki Colleen, the Atlanta Dream plays in the WNBA's Eastern Conference.
A native of Moss Point, Mississippi, Brock remains active in her community in the Peach State. She serves on the board of the New Look Foundation and Spelman College in Atlanta. In addition, Brock serves on the board of directors of the Atlanta Symphony Orchestra and Metro Atlanta Chamber of Commerce.
She's been married for 45 years to business executive John Brock. The couple grew up on the Mississippi Gulf Coast. The Brocks have funded chairs of biomedical engineering at Georgia Tech and Emory University, both in Atlanta. John Brock is a Georgia Tech alumnus. Mary Brock is a graduate of Miami University of Ohio.
Each year, the Faith & Business Ethics series launched by longtime Mississippi College supporter Don "Papa" Jordan brings all all-star lineup of executives to the Clinton campus. This year is no different.
Other business leaders booked for the 2019 series include: Oscar Miskelly of Miskelly Furniture, Arty Finkelberg of the Raymond James financial services firm, Scotty Elliott of One Life America and Kelley Williams, Jr. of the Greenover Group. Others are: Jim Richards of KLLM, Dwayne Bush of Equipment Solutions, LLC and Lee Miller of Miller Transporters.
MC graduate Jenny Ware Phillips, chief operating officer for Sheldon Laboratory Systems in Crystal Springs, also joins the program. Jenny lives in Clinton with her husband, Chad, MC's digital media and communications manager, along with their daughter, Gracie, a Clinton High senior.
David Leake, a senior member of the Winchester Law Firm, PLLC of Memphis, will be among the panel members. John Damon, chief executive officer of Canopy Children's Solutions, is also coming to the Clinton campus to share his business experiences with students. In 2017, Damon was recognized by the "Mississippi Business Journal" as one of Mississippi's top CEOs.
A 1951 MC business graduate, Jordan is well-known for creating Holiday Deli & Ham restaurants in the Memphis area. Don and his son, Trey, founded the family-friendly Tennessee restaurant chain. A thriving franchise operation, Pimento's Café, became an instant hit with the MC family and other customers when it opened on campus. It is just steps away from Olde Towne Clinton.
State Treasurer Lynn Fitch was among the speakers at the Faith & Business Ethics series in 2016. During her remarks, she said she relies on her faith when sharp criticism comes her way. "You never compromise your integrity," Fitch told Mississippi College audiences.
Fitch is expected to be one of the featured speakers at the MC School of Business later in 2019.
Sign-up For Our Newsletter
Get the latest news about Mississippi College delivered right to your inbox by subscribing to the Along College Street e-newsletter.