Education Professor Britt Dickens Retires at Mississippi College
---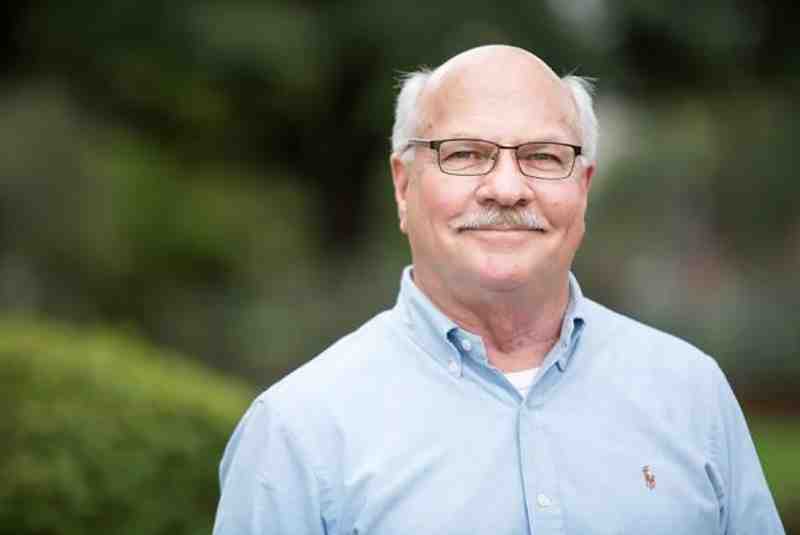 MC education professor Britt Dickens
Britt Dickens learned life's valuable lessons as an educator for 45 years. The Carthage native did so with excellence in high schools and as a Mississippi College professor.
Teaching "taught me to see the good in everybody and not be judgmental of where people come from or what they look like," the Mississippian said as retirement nears.
A professor in the Department of Teacher Education and Leadership, Dickens will say farewell to many dear friends on the Clinton campus later this Spring.
"It has been a pleasure to finish my career here at Mississippi College," the Clinton resident said. "The people that you work with at every level are tremendous."
Education faculty and colleagues with other academic disciplines at the Christian university "are truly here to serve not only the students, but the Lord. The students, both undergraduate and graduate, are great to be around and work with. It really has been a pleasure working with them."
He is thankful to School of Education dean Cindy Melton and retired dean Don Locke for giving him the opportunity. "In my seven years, I have made many friends and memories that I will cherish. I know there are great things in store for MC in the future."
Dickens began his career as a teacher-coach at Carthage High in 1975 and by 1985 served in that role at Oxford High.
Other positions ranged from superintendent of Philadelphia, MS public schools to headmaster at the Regents School of Oxford. He worked as an adjunct faculty member at the University of Mississippi before joining MC in 2013. Britt is a former coach of the year in the Magnolia State with his high school tennis and cross country teams.
Dickens serves as coordinator of Mississippi College's master's in educational leadership program. He taught classes to students seeking master's, specialist and doctoral degrees.
Students value Dr. Dickens as one of the most positive and impactful influences in their careers, Melton said. "Britt has a plethora of wonderful experiences that he is able to share with students and colleagues."
Dr. Melton used words like "incredibly caring, kind and compassionate" to describe him. She's grateful for "the opportunity to work with and learn from Britt. He is one of a kind!."
Dickens is a graduate of Carthage High, then East Central Community College before earning a bachelor's degree at Mississippi State University in 1975. Other degrees include his master's at Mississippi State in physical education and a doctorate in exercise science at Ole Miss in 1986. In 2000, he was selected Mississippi Secondary School Principal of the Year with the Oxford district.
During his retirement years, family time will be a big priority for Britt and his wife, Mary Charles, a retired nurse practitioner. Their daughter Kate, 19, will be a Clinton senior this Fall. Their son, Harrison, 26, is a Mississippi College graduate who will work on getting his doctorate in psychology.
Britt Dickens will keep busy in the future with projects as a volunteer. He will catch up with friends, read and stay active on the family farm in Carthage. His faith is a big part of his life, too. The award-winning educator is a member of First Baptist Church Clinton.
Sign-up For Our Newsletter
Get the latest news about Mississippi College delivered right to your inbox by subscribing to the Along College Street e-newsletter.