Gore Gallery Hosts Art Show in January and February
---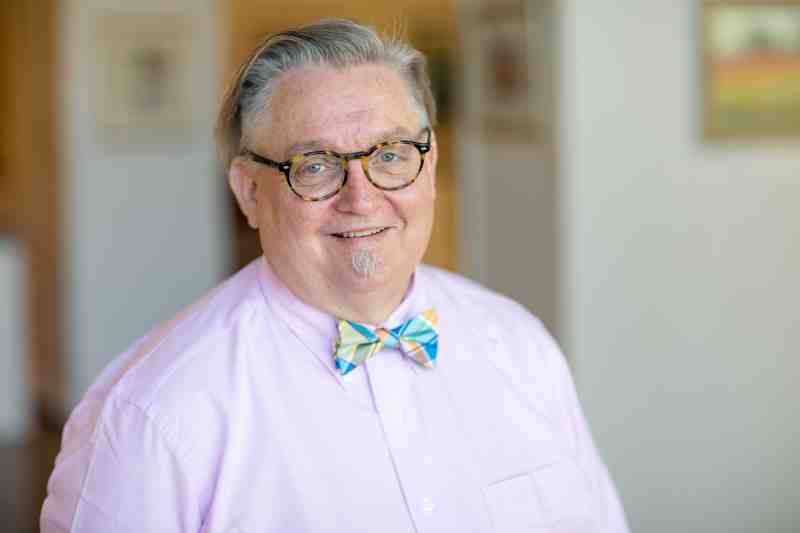 Gore Gallery Art Director Randy Jolly
Mississippi College's Gore Gallery staff is preparing to host the first major art show since the COVID-19 pandemic began in March.
The creative works of artists Sandra Halat of Ocean Springs and Bryant Whelan of Fairhope, Alabama, will be showcased at MC in early 2021. The exhibit runs from January 19 through the end of February.
"This is the first show other than student exhibits since COVID," Gore Gallery Director Randy Jolly said by phone Wednesday. He's thrilled to announce the first show of 2021 at the venue on the Clinton campus. Randy hopes to book more events in 2021 and the years to come.
The Gore Gallery will be open to the public along with Mississippi school groups for tours. Admission is free.
Gallery visitors must wear masks and practice social distancing. There will be plenty of hand sanitizer stations at the facility for art lovers.
Halat's innovative works feature imaginative designs in mixed media – often featuring animals and flowers.
A lifelong Mississippi Gulf Coast resident, Halat is a former college art professor. She's won a plethora of art competitions with her multi-media creations. Sandra's foremost passion is portraying the human figure in paintings, drawings, and collages. She's an art consultant and teacher at the Pink Rooster Art Gallery in downtown Ocean Springs.
In Fairhope, Alabama, on the eastern shoreline of Mobile Bay, Bryant Whelan is also an award-winning artist. She serves as executive director of the Eastern Shore Art Center in Fairhope. The work of the Mobile native can be discovered in galleries across the region as well as nationwide.
"In my art, I aim to portray the beauty that is revealed in the imperfect and broken, using forms from nature whose life or usefulness has expired," Whelan says.
In her artistic processes, the Auburn University graduate combines drawing, photography, and collage with botanic eco-printing. She's a member of the National Museum of Women in the Arts and the Mobile Arts Council.
Halat and Whelan are also members of the Mississippi Art Colony. The Smithsonian recognizes the group as the oldest continuous art colony in the United States.
"Both are delightful people," Randy Jolly says. He's inviting the two Southern artists to address students during Mississippi College art classes in the new year.
The Gore Gallery is located at 199 Monroe Street. Hours are 9 a.m. until 3 p.m. Monday through Friday. It is also open to patrons Tuesday evenings from 6-8 p.m. The gallery is named for the late Samuel Marshall Gore of Clinton. The internationally celebrated Christian artist was the founding father of the MC Art Department in the 1950s.
Sign-up For Our Newsletter
Get the latest news about Mississippi College delivered right to your inbox by subscribing to the Along College Street e-newsletter.