Honorable Regina Schofield Receives Order of the Golden Arrow Award
---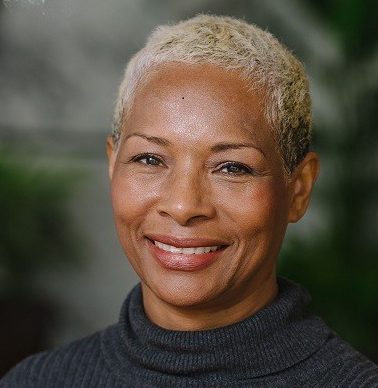 The Hon. Regina Schofield, MC Class of 1983
After senior leadership roles in two of the United States' largest federal agencies and currently as an administrator at Battelle, a global research and development giant, the Honorable Regina Schofield has exemplified a life of service in the public and non-profit sectors. But, her many admirers say the 1983 MC graduate was destined for a life of serving others and is deserving of being named this fall's recipient of MC's Order of the Golden Arrow award.
School leaders will note her newest recognition as part of activities connected with a virtual Homecoming at the university in late October. Regina will join award recipients on the Clinton campus at the 2021 Homecoming.
The Order of the Golden Arrow Award honors alumni or friends of Mississippi College, making outstanding achievements in their professions. The annual award honors exceptional performance or leadership beyond the ordinary. Schofield and Dr. Larry Cox, a leader with LifeShape and the WinShape Foundation, are co-recipients in 2020.
A Washington-based administrator for Battelle and an advocate for her alma mater in Clinton, the Hon. Regina Schofield is an excellent choice for MC's Order of the Golden Arrow award, President Blake Thompson says.
"This prestigious honor salutes people for exceptional leadership and service. Regina Schofield has far surpassed these standards," Thompson said. "We look forward to welcoming my dear friend and distinguished colleague back at Mississippi College as part of 2021 Homecoming. She is one of the strongest and most courageous people I have ever known."
Each year, National Alumni Association leaders recognize major award winners to be saluted during the Homecoming celebration. Last year's Order of the Golden Arrow recipient was MC graduate and then-Mississippi Gov. Phil Bryant, a former political science instructor at his alma mater.
MC administrator Jim Turcotte and Regina Schofield were classmates on the Clinton campus. He's followed her notable career for decades. She was a recipient of the MC School of Business Alumna of the Year Award in 2014. Presently she serves as the Director of corporate engagement and education outreach for Battelle at its offices in Arlington, Virginia, just outside Washington.
Her portfolio includes furthering efforts to create tomorrow's workforce by leading STEM education outreach and directing all of Battelle's regional philanthropy engagements. Prior to joining Battelle, Regina worked as managing director of the Casey Family Programs, the nation's largest foundation focused on safely reducing the need for foster care. Her other lengthy career achievements include winning U.S. Senate confirmation to serve as Assistant Attorney General in the U.S. Department of Justice, overseeing its Office of Justice Programs. Earlier, the MC graduate served in the U.S. Office of Health and Human Services as White House Liaison and Director of Intergovernmental Affairs.
Schofield earned her MBA at Jackson State University after receiving her degree in business administration at Mississippi College. Her career has spanned vital roles in the public and nonprofit sectors.
Recalling Regina's undergraduate days, Dr. Turcotte said he joined many on campus, believing the sky was the limit for Schofield. "All of her peers knew she was tremendously talented and would do great things. Regina's career has had a positive impact on so many Americans."
Dr. Turcotte serves as MC's and executive director for alumni affairs and vice president for enrollment services.
Schofield says she was practically "speechless" after speaking with Dr. Turcotte about the award.
Since leaving her native Mississippi in 1990, Schofield traveled back to MC a few times to show her two children the Clinton campus. She told the kids about life in her old dorm room in Jennings Hall and fun times on the Quad. "Many buildings look physically different, but the memories are fond and grow fonder with each year."
Regina Schofield said it was great to speak about her friend Dr. Thompson during his inauguration as the university's 20th president last year. She's eager to return in fall 2021 to formally receive her award in person at Homecoming.
"I am humbled beyond belief to receive this Order of the Golden Arrow Award," Regina Schofield said. After looking over the names of past recipients, "I can hardly believe that I have been selected to stand with them."
Regina feels blessed to have learned important values of faith and build lasting friendships as a Mississippi College student. That experience augmented what her parents instilled in her growing up in the Magnolia State.
Sign-up For Our Newsletter
Get the latest news about Mississippi College delivered right to your inbox by subscribing to the Along College Street e-newsletter.