Honors College Recruits Third Class of Freshmen
---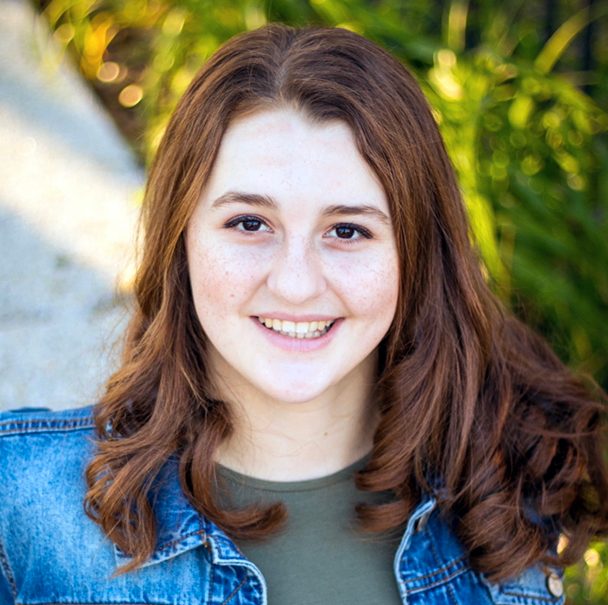 MC freshman Karla Cheshire of Slidell, Louisiana
Karla Cheshire loves her Honors College experience.
"The classes are designed to challenge you to expand your perspective and look at difficult, real-world issues from different perspectives," the Mississippi College freshman says.
A psychology major with plans to attend law school, Cheshire, 18, says her Honors College classmates are now best friends. The Slidell, Louisiana resident is eager to meet more students joining her later this year.
Early in 2021, MC leaders report nearly 100 candidates applied to enroll at the Honors College as freshmen next fall.
In a few weeks, MC officials will narrow the list following interviews on the Clinton campus. Interviews are set for January 28, February 4, and February 11.
Applicants come from 11 states stretching from Texas, Alabama, and Mississippi to New Jersey. Applicants are also from such states as Arizona, Georgia, Virginia, North Carolina, and Louisiana. One student from Texas is now living in Malaysia.
Slots are limited at the Christian university's Honors College, with 30 freshmen and sophomores presently enrolled.
Honors College Director Erin Norcross says final decisions on the next class are likely to come in late February. Full scholarships would go to 15 to 16 prospective students for the 2021-22 academic year. The newcomers would join a top-notch academic program that's been a success story since day one.
"Deciding to come to Mississippi College and participate in the Honors College was the best academic decision I've made," Karla Cheshire says.
MC freshman Coulter Clement, 19, is just as passionate about the value of the university's Honors College. "MC is a great place, and the Honors College is proving to make students' experiences even better."
A marketing major from Water Valley, Clement enjoys being part of "an instant community" of his peers. "There are so many great people involved in the Honors College."
The creation of an Honors College was among President Blake Thompson's key academic initiatives. During his spring 2019 inauguration, the first members of the Honors College were introduced to audiences during ceremonies on the Quad.
Leaders with MC's Honors College pivoted to make adjustments due to the COVID-19 pandemic rapidly. Some of the program's classes were held outdoors. Retired University of Mississippi Chancellor Dr. Dan Jones, the former vice-chancellor at the University of Mississippi Medical Center, served as a guest speaker at a class held under a tent near Provine Chapel in 2020.
Chemistry professor David Magers and John Meadors, chair of the MC English and Philosophy Department, are combining to teach a senior-level honors class. It is titled "Knowing and Believing."
Freshman Cooper Gadman likes the way Honors College students learn from a variety of professors from different disciplines. Along the way, he noted, students learned lessons geared toward tackling immense world problems such as hunger and poverty.
"I would totally recommend the Honors College at MC to anyone interested in a fun yet challenging environment," says the Brandon High graduate. "I can't wait to welcome the new class at MC next fall."
Sign-up For Our Newsletter
Get the latest news about Mississippi College delivered right to your inbox by subscribing to the Along College Street e-newsletter.