Insurance Executive Receives MC's Young Alumnus of the Year Honor
---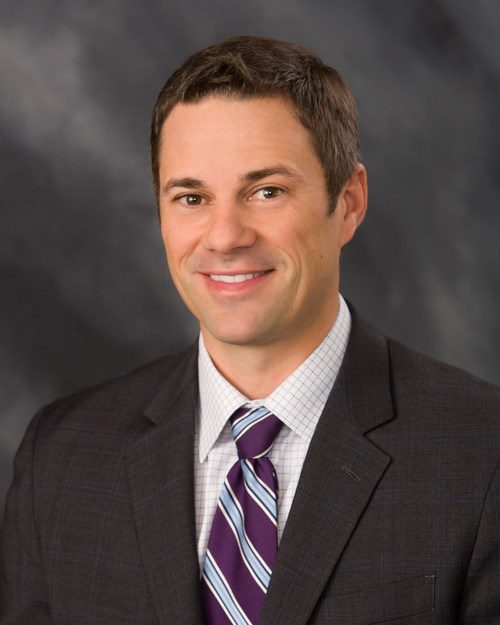 Scotty Elliott, 2021 Young Alumnus of the Year, said he is "forever indebted" to MC for laying the foundation for his personal, professional, and spiritual life.
Although he came to Mississippi College as a transfer quarterback on the Choctaws football team, Scotty Elliott has found a more enticing game plan for his career.
The Meridian native and former East Mississippi Community College student-athlete earned his accounting degree with honors in 2005 and his master's in business education with honors in 2007 at MC. After a short stint as a graduate assistant coach with the Blue and Gold gridiron squad, he served in the Admissions Department for three years before embarking on a successful insurance career.
The former president and CEO of One Life America and chief distribution officer of Heartland Financial Group now calls signals for AmeriLife Group in Clearwater, Florida, as its president of life and health.
No matter his leadership role in the insurance business, Elliott credits the training he received at Mississippi College for moving the chains in his career.
"I'm forever indebted to the institution for laying the foundation for my personal and professional and spiritual life," Elliott said. "My time at MC as a student and as an employee proved to be really transformative."
His extraordinary dedication to his profession and his alma mater have landed Elliott the Mississippi College Young Alumnus of the Year Award.
Each year, the National Alumni Association bestows the honor to MC graduates 40 years of age or younger who have rendered distinguished service to their college, church, and community. Mere prominence is not a criterion: the award is limited to those who, through a period of years, have worked with marked intelligence and success to promote the highest interests of Mississippi College and their home communities.
Elliott and other outstanding alumni selected for Homecoming awards in 2021 are scheduled to be recognized alongside 2020 award recipients during the annual Homecoming Brunch from 11 a.m. to 12:30 p.m. Saturday, Oct. 30, in Anderson Hall on the second floor of the B.C. Rogers Student Center.
Elliott said he would be more than delighted to receive the award.
"First and foremost, I'm humbled and honored and surprised by the accolade," he said. "I haven't been on campus in quite some time. I'm sure it will bring back a lot of positive memories from a formative time in my life, and I'm ecstatic to see my MC family again."
Dr. Jim Turcotte, executive director of alumni affairs at Mississippi College, said Elliott was a popular member of MC's admissions department before charting a new career course in insurance.
"Scotty Elliott served for a number of years as the director of admissions and was quite well loved by everyone he met," Turcotte said. "He has gone on to have a very distinguished career in insurance and has stayed connected to the University."
A "Top 40 Under 40" selection by the Mississippi Business Journal, Elliott and his wife, the former Alana Leigh Boles of Meridian, are the parents of two children. While business is important, Elliott said his family is the unquestioned priority of his life.
"Our world revolves around our kids," he said. "Work, life, and kids have kept me pretty busy. But I'm really excited to come back and see everybody at MC again."
Sign-up For Our Newsletter
Get the latest news about Mississippi College delivered right to your inbox by subscribing to the Along College Street e-newsletter.