Lawmakers Honor Mathematics Department Chair John Travis
---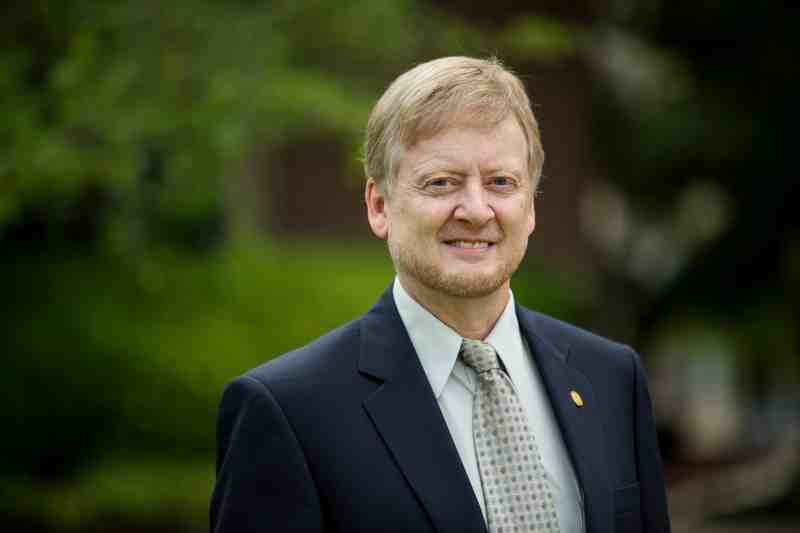 MC Mathematics Department Chair John Travis
John Travis was thrilled to be selected as Mississippi College's Distinguished Professor of the Year. It led the chair of the Mathematics Department to deliver the keynote address at MC graduations on December 14.
On February 26, the Clinton resident will be honored at the Capitol and later at an awards luncheon in Jackson.
The MC graduate joins educators and students being saluted at colleges statewide. They are being honored at the 32nd annual Higher Education Appreciation Day- Working for Academic Excellence program.
HEADWAE is supported by the Mississippi Legislature and sponsored by the corporate community. Leaders of the Mississippi Institutions of Higher Learning and the state's Community College Board coordinate the program.
The chair of the MC Math Department since 2004, Dr. Travis remains active in a number of professional organizations.
The groups include the Mathematical Association of America. He served as chair of its Committee on Technology in Mathematics Education from 2013-16. Travis is the author of the recent online text titled "Essentials of Mathematical Probability and Statistics."
Being recognized by the Mississippi House and Senate will be quite an honor, Travis said.
It's also an opportunity to represent the Mississippi College faculty, he noted. "Mississippi College faculty as a whole strive to promote academic excellence in the state and beyond" Travis said. "I am delighted to share the spotlight with them and to promote that focus through the efforts of HEADWAE."
Also being spotlighted will be university student leaders from across the Magnolia State.
They include MC Student Government Association President Anthony Jackson. The senior from Mound Bayou became the first African American SGA president on the Clinton campus in school history. The political science major from the Delta intends to pursue law school following his MC graduation.
Corporate sponsors of the HEADWAE event include Ingalls Shipbuilding, the Mississippi Economic Council, the Mississippi National Guard, Mississippi Power, and Sanderson Farms.
The awards luncheon that Tuesday will be at the Jackson Marriott Hotel.
Sign-up For Our Newsletter
Get the latest news about Mississippi College delivered right to your inbox by subscribing to the Along College Street e-newsletter.