Les De'lices Inspires with Medieval Music at Sclater Series
---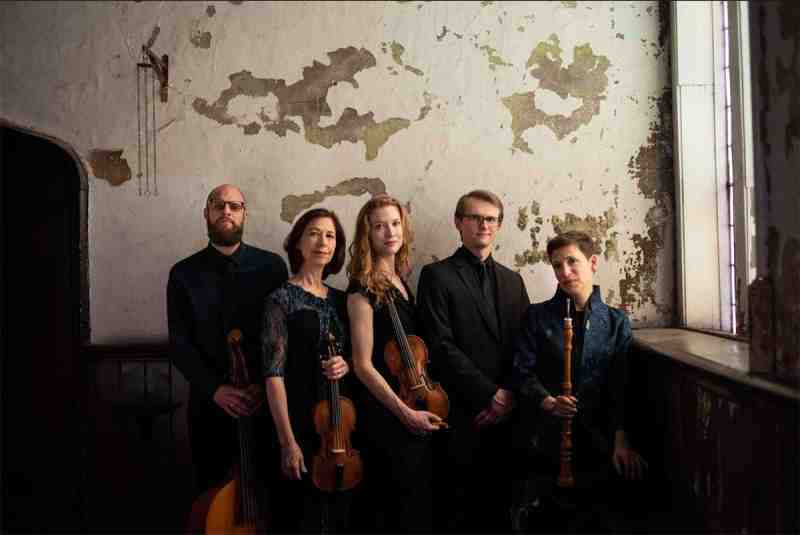 Les De'lices
One of Ohio's most gifted musical ensembles, Les De'lices performs in concert at Mississippi College.
Audiences are invited to hear these talented artists headlining the Sclater Chamber Music Series on November 14.
Spotlighting Medieval music, the Cleveland, Ohio-based artists are beginning their 11th season. Singers such as Elena Mullins, tenor Debra Nagy and soprano Jason McStoots will be accompanied by harp, lute, and recorder along with the medieval fiddle.
The group will perform November concerts at Palmer Memorial Episcopal Church in Houston, Texas and Westminster Presbyterian Church in Akron, Ohio following their MC show. Central Mississippi audiences can hear them at the Jean Pittman Williams Recital Hall. The program begins at 7:30 p.m. that Thursday.
The Sclater Chamber Music Series is named in honor of Jimmy Sclater, the retired Mississippi College music professor and award-winning composer. The Clinton resident retired in 2010 after four decades of teaching MC students and mentoring generations of musicians.
The Mississippi College Music Department family is thrilled to host these nationally celebrated artists on the Clinton campus.
"People will be able to hear this wonderful early music performed on period instruments," says music professor Viola Dacus. "The sounds produced are quite different than what we are generally accustomed to hearing."
For ticket information or additional details on MC Music Department events, contact Dottie Serio at 601-925-3440 or serio@mc.edu
Sign-up For Our Newsletter
Get the latest news about Mississippi College delivered right to your inbox by subscribing to the Along College Street e-newsletter.