MC Law Grad Bradley Lum Leads Mississippi Prison Industries
---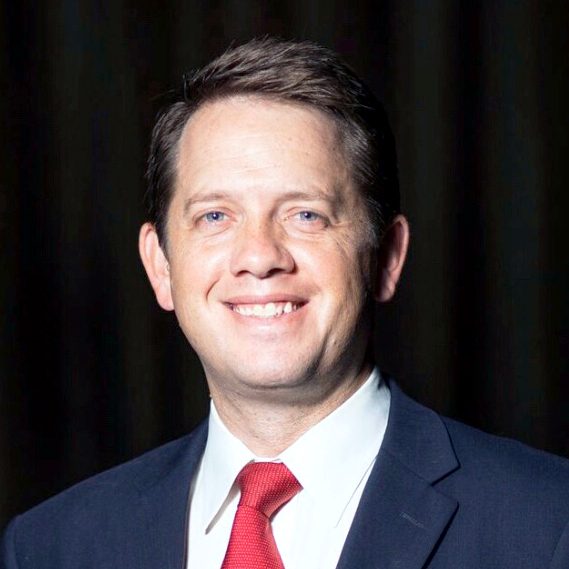 Bradley Lum is CEO at Mississippi Prison Industries Corp.
Mississippi offenders are strengthening their skills in printing, textiles, metal fabrication, woodworking, office furniture, and other industries.
Inmates are polishing future job skills as part of the Mississippi Prison Industries Corp. Mississippi College Law School graduate Bradley Lum serves as the nonprofit's chief executive officer.
It's a Jackson-based agency meant to give prisoners second chances to develop talents to earn a living in the workforce following their release.
The 1990 Legislature created the program. Lum is tasked with ensuring the venture achieves its goals.
The importance of inmate work has been part of the history of prisons across the USA. Officials set goals to rehabilitate prisoners and prepare them for a competitive marketplace.
"For too long, our correctional system failed to adequately prepare inmates for life after incarceration," Lum said. "If we are serious about reducing recidivism, then we need to be serious about preparing our inmates for community integration and long-term successes."
As part of the program, Lum turned over more than 1,400 masks and hand sanitizers to Hinds County election officials last fall. Mississippi prisoners created the products to heighten safety at November 3 polling stations during the COVID-19 pandemic. MEMA also used MPIC facilities to manufacture gowns and masks for healthcare providers statewide.
Regarding the agency's goals for 2021, Lum strives to expand work assignments inside prison walls to develop the "pathway home" for inmates to transition to society. He wants to boost the agency's "Hope Alliance" support team. The group, he said, seeks to "ensure every inmate has all of the support they need on probation or parole, especially job placement and housing."
Since August 2019, he's directing MPIC officials to do their best to maximize support for prisoner rehabilitation. It will help open doors, so men and women become productive members of society.
Lum arrived with considerable experience. His career includes private practice experience and as a proven executive in the transportation and logistics industries. He's advised diverse companies on operational and compliance issues. In addition, he served as a coach at Hinds Community College through 2010 after two years as a teacher-coach at Brandon High.
A 2012 MC Law graduate, Bradley Lum acquired professional skills on the Jackson campus to elevate his career. MC Law was a perfect fit. "I knew that I wanted to be involved in public policy, business, and opportunities to make a positive change in the community."
MC Law officials laud his service in the Magnolia State. He's enjoyed success on baseball diamonds as a collegian and now in the business world.
A former University of Mississippi star relief pitcher from 2003-06, Lum played under Coach Mike Bianco after a year (in 2002) as an MC Choctaws baseball player. "The same traits that made him so successful in sport serve him today as he guides Mississippi Prison Industries," MC Law Dean Emeritus Jim Rosenblatt said. "Those traits being leadership, time management, goal setting, teamwork and work ethic."
MC Law Dean Patricia Bennett believes Lum is the right person to head the agency. "As CEO, Bradley Lum will be creative in finding ways to support ex-offenders transitioning to life after confinement," she said. The Mississippian will "make a difference in our communities through his leadership at MPIC. I'm very proud of him for taking on this challenge."
Sign-up For Our Newsletter
Get the latest news about Mississippi College delivered right to your inbox by subscribing to the Along College Street e-newsletter.