Mississippi College Students Awarded Debbie Norris Scholarships
---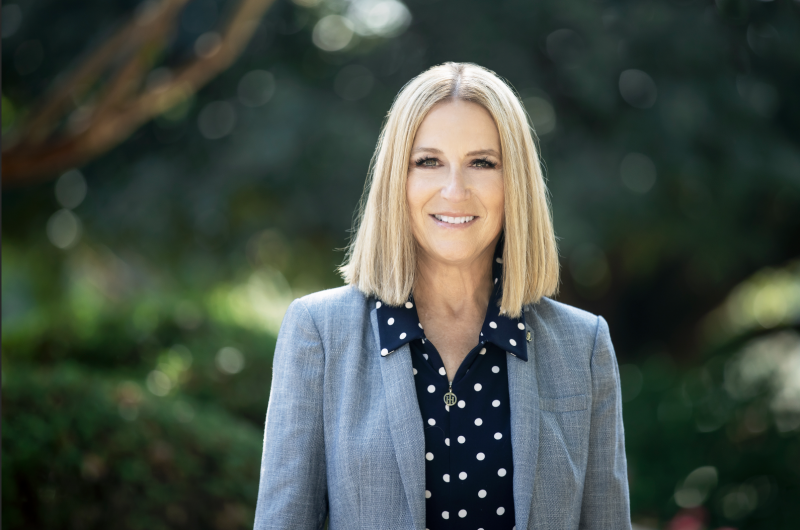 Debbie Norris serves as MC Associate Provost and Graduate School Dean.
Jordan Hariel is sizing up a career as a software developer or will try a job in the innovative robotics field.
The Mississippi College computer science major is taking big steps towards reaching his goals. A Debbie Norris college scholarship is helping the Mississippian achieve his dreams on the Clinton campus.
The 20-year-old Brandon resident is thankful for the award named for the university's associate provost and Graduate School dean. And Jordan is delighted to be an MC Choctaw.
"My favorite thing about MC is probably just the attention the school personally pays to each student," Hariel says. "You always feel welcome and special to the professors and admissions (staff)."
Homeschooled as a teen, Jordan enrolled at Hinds Community College for two years before transferring to the Baptist-affiliated university.
Having been an MC transfer student herself from Hinds Community College, Dr. Norris grew up in Raymond, not far from the two-year school.
"Dr. Norris realizes the value that transfer students bring to Mississippi College," says admissions staffer Angie Hardin. "I personally feel that it was only fitting that we establish a scholarship in her honor."
Hardin is the director of transfer recruitment with the office of enrollment services in Nelson Hall.
Jeremy Evans and international student Soumya Dhingra round out the three recipients of the Norris scholarships. Additional students will be selected in April. The first scholarships were awarded in Fall 2020.
Jeremy Evans says the scholarship will help him pursue plans to become a student at the University of Mississippi School of Medicine.
Mississippi College science educators such as Trent Selby and Christopher Weeks helped along his journey by supplying advice to point him to the medical school in Jackson.
During his search for medical schools, Evans discovered the name Mississippi College carries a great deal of prestige.
An MC chemistry-medical sciences major, Evans was a Hinds Community College honors student before transferring. He's a member of the Phi Theta Kappa honor society.
"My end goal is to become a general surgeon," Jeremy said. Evans enrolled at MC, he said, because President Blake Thompson convinced him of the advantages of coming to the university to earn a pre-medical degree.
The 21-year-old Brandon resident travels 80 minutes daily as a commuter but feels at home in the Blue & Gold family.
The Debbie Norris scholarship typically goes towards the students' final two years at MC. The award is for $1,000 annually. Students are eligible to stack it with other scholarships.
Admissions director Kyle Brantley believes the scholarship speaks volumes about the highly regarded administrator. This year, Norris is busy overseeing the university's complex national re-accreditation process. She invests considerable time to make it a successful enterprise every few years.
"Dr. Norris has made such a strong, positive impact on MC over her career," Brantley said. "We're delighted to be able to honor her."
The scholarship bearing her name, he said, "will help bring other influential transfers to our campus community."
Dr. Norris first joined the MC faculty in 1984, where she taught for 14 years in the School of Business. In 1998, Debbie was named the Graduate School dean. Norris earned her master's in education at Mississippi State University and a doctorate at the University of Mississippi. She teaches in the online masters in higher education degree program.
The Southern Association of Colleges and Schools in December 2017 saluted Debbie Norris for her many academic achievements. At the group's annual meeting in Dallas, Norris received the meritorious service award from its Commission on Colleges.
Sign-up For Our Newsletter
Get the latest news about Mississippi College delivered right to your inbox by subscribing to the Along College Street e-newsletter.