Nursing School Headquarters Cockroft Hall Undergoes Improvements
---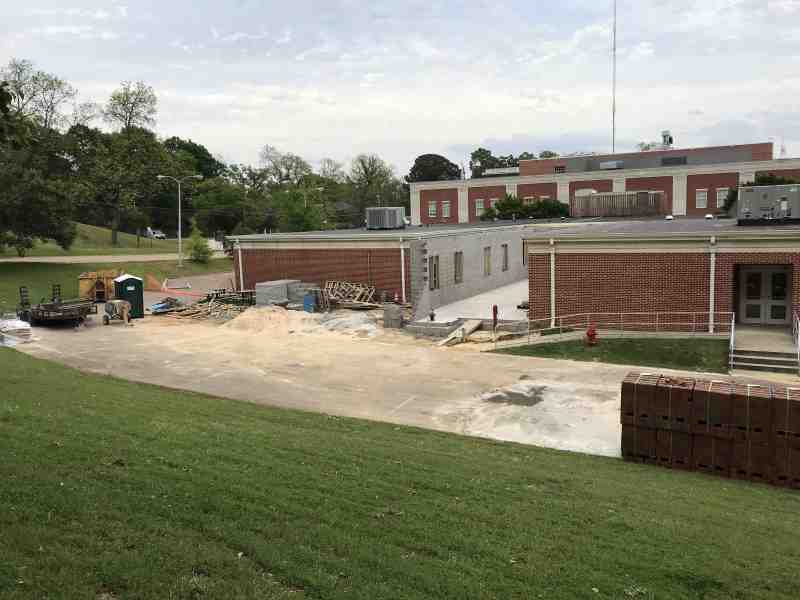 Improvements to Cockroft Hall should be completed by the start of Fall classes on August 22.
Workers are enhancing Cockroft Hall to meet growth needs for Mississippi College's School of Nursing.
The series of improvements to the headquarters of the School of Nursing should be completed in time for the start of Fall classes on August 22.
The enlargement of two existing smaller classrooms became a necessity due to the nursing program's enrollment expansion, said Steve Stanford, vice president for administration. "Management of space and efficiency of usage are priorities at Mississippi College."
School of Nursing Dean Kimberly Sharp says building improvements are needed to help accommodate surging enrollment in recent years. "The number of clinical placements for nursing students have doubled since 2015."
This Fall, Mississippi College will enroll about 393 upper division nursing students. That includes 231 students in traditional and bachelor's programs this Fall, she said. The RN-BSN online program has skyrocketed from two students to 162 to boost the grand total to slightly under 400 students.
Rapidly expanding enrollment resulted in MC nursing students taking classes at Camp Garaywa last year. It's a year-round retreat and summer camp ministry in Clinton. Those will continue there this Fall.
"The Lord has blessed nursing (at MC), and the administration has been very supportive of our growth, space and other needs," Sharp said. "We are seeing rapid growth in this professional program. More importantly, we are seeing how the Lord is using our students in the ministry of nursing."
The Cockroft Hall project on the Clinton campus involves different phases. Ceiling framing, floor tiling, work on doors, the storage area and much more continued during the summer months. Moving filing cabinets and shelving are part of the project, too. Dean Sharp's office has also moved in the building. Cockroft Hall houses the Kinesiology Department as well.
Much of the loudest construction noise has been winding down in recent weeks. Work at Cockroft Hall stayed on track despite heavy rains during a July storm in Clinton impacting parts of the facility at Mississippi College.
Sign-up For Our Newsletter
Get the latest news about Mississippi College delivered right to your inbox by subscribing to the Along College Street e-newsletter.