Teacher Education Programs at MC Receive Solid National Ratings
---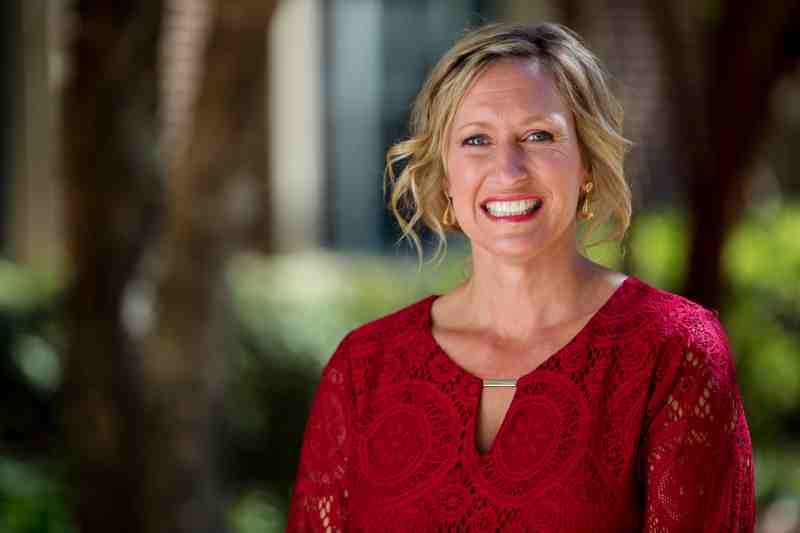 MC School of Education Dean Cindy Melton
Mississippi College's teacher education programs continue to produce phenomenal graduates from one year to the next.
Whether they're working in classrooms in the Clinton Public School District or at institutions around the nation, these MC graduates are the cream of the crop. MC's teacher education programs were recently re-accredited through spring 2028, a new report shows.
"The accreditation process is truly an example of synergy and the result of a great team of faculty working collaboratively to accomplish a monumental task," says School of Education Dean Cindy Melton.
Getting re-accreditation is a detailed and prolonged process. It involves plenty of hard work by School of Education leaders spanning years on the Clinton campus.
"It is the result of many hours of planning, reporting, collecting, and analyzing data," Melton said. It involves "working together with stakeholders to prepare our educators."
Making MC's teacher education programs excel are valuable partnerships with local school districts. That includes the Clinton Public School District in the university's hometown. More than 60 percent of the faculty and staff in the highly-rated Clinton district are MC graduates.
In May, officials announced the Council for the Accreditation of Educator Preparation gave its approval of MC's programs. The effective dates for the re-accreditation run from spring 2021 through 2028. The next site visit to the Clinton campus will occur in fall 2027.
Christopher A. Koch, president of the Washington-based council, spelled out Mississippi College's accomplishments regarding its teacher education programs. That's the case for classes at initial-licensure as well as advanced levels.
"Congratulations on your accreditation achievement," Koch said in a May 14 letter to President Blake Thompson. "I appreciate your commitment to excellence in educator preparation accreditation."
Professor Martha D'Amico, who chairs the Department of Teacher Education & Leadership, is elated to see their findings. Professors at Lowrey Hall training countless educators for decades are doing an excellent job in the eyes of national evaluators once again.
MC Teacher Education and Leadership Department educator preparation programs leading to licensure were previously accredited by NCATE through spring 2021. It is the National Council for the Accreditation of Teacher Education.
CAEP, or the Council for the Accreditation of Educator Preparation, was established in July 2013 with more rigorous national standards.
"The faculty worked tirelessly and invested completely as they collaborated with other professional educators" to redesign MC programs to meet national CAEP standards, D'Amico said.
MC's outstanding May 2021 School of Education graduates includes Carney Holloway of Madison. She's a fifth-grade teacher at Pecan Park Elementary in Jackson public schools. Carney recently received her master's in elementary education at MC's early May commencement. Her bachelor's degree in elementary education came one year earlier. "I loved how our teachers took their faith and implemented it with their teaching," Holloway said via phone Tuesday. "It has given me the skills far beyond the classroom. I would recommend it (MC) to anyone." Students will discover "you will be prepared entering the classroom."
Ellen Champagne received her master's in dyslexia therapy during MC's commencement in the A.E. Wood Coliseum. She teaches third grade at Presbyterian Day School in Jackson. In May 2019, the Clinton resident earned her bachelor's degree in elementary education.
During 2019-20, 70 MC undergraduates and 143 graduate students completed School of Education licensure programs. There were 562 graduate students in classes leading to licensures for educators.
Sign-up For Our Newsletter
Get the latest news about Mississippi College delivered right to your inbox by subscribing to the Along College Street e-newsletter.