Personal Finance Website Names Mississippi College State's Best University
---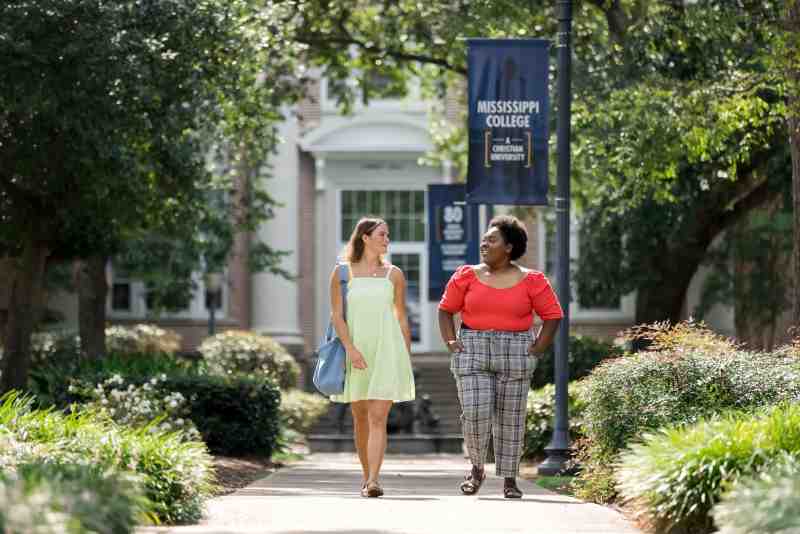 WalletHub has listed MC at the top of its 2022 College and University Rankings for the state of Mississippi.
Mississippi College has been ranked as the state's top-performing university – public or private - at the most reasonable cost to undergraduates, according to a website famous for its cutting-edge financial counseling and information services.
WalletHub, a Washington, D.C.-based credit-reporting and reviewing site, has listed MC at the top of its 2022 College and University Rankings for the state. The site has also ranked MC 22nd out of 333 colleges and universities in the South and 109th out of 1,015 higher-education institutions nationwide.
It is the fourth time in three months Mississippi College has been included in listings of the nation's best colleges and universities by notable media organizations. In September, MC was listed as the state's top private university in the Wall Street Journal/Times Higher Education 2022 College Ranking, and the U.S. News and World Report included MC in its 2022 Best Colleges Rankings. In August, the Princeton Review ranked MC among its 2022 Best Colleges: Region by Region.
Dr. Debbie Norris, associate provost and dean of the graduate school at MC, said the WalletHub ranking is indicative of the Christian University's hard-earned reputation among institutions of higher learning throughout the country.
"Mississippi College is known for its academic excellence," Norris said. "Its faculty make up one component of this excellence, with 80 percent of them having a terminal degree in their academic field. MC embraces the impact of personal attention to students as evidenced by its 15-to-1 student-to-faculty ratio.
"MC students excel in this environment, leading to high admittance into graduate programs, as well as passage of tests where licensure is required. One example is in the Department of Kinesiology, where in 2021, each of the 19 students who applied for doctoral programs in physical therapy, medicine, and occupational therapy were accepted."
To determine its rankings of the finest higher-education institutions in America, WalletHub evaluated seven key dimensions – student selectivity, cost and financing, faculty resources, campus safety, campus experience, educational outcomes, and career outcomes – using 30 relevant metrics. Each metric was graded on a 100-point scale, with a score of 100 representing the best school performance and most favorable conditions for undergraduate students during and after attendance.
To calculate an overall score, WalletHub determined each school's weighted average across all metrics and used the resulting sum to rank the institutions. Mississippi College received a total score of 63.48 nationally, which fell within the 89th percentile of the rankings. Of the colleges and universities located in the South, MC received a 60.27 score, outpacing all other institutions in Mississippi.
According to the WalletHub site, the rankings were created to help prospective college students gain the most value from their higher-education choices.
"In a fierce global economy, a college degree can help secure employment and keep you ahead of the competition," reads the site. "And though success ultimately rests on students' own determination and performance, the quality of the schools they choose can certainly have an impact.
"As students consider their college options, they must consider both school quality and cost. And with tuition rates rising every year, many students are likely to be more selective with their options."
The data used to create the ranking were collected from the National Center for Education Statistics, the Council for Community and Economic Research, the U.S. Department of Education, COLLEGEdata, and PayScale. Some institutions were excluded from the rankings because of data limitations.
Sign-up For Our Newsletter
Get the latest news about Mississippi College delivered right to your inbox by subscribing to the Along College Street e-newsletter.