U.S. News Rates Education, Physician Assistant Studies at MC Among Best Graduate Programs in the Nation
---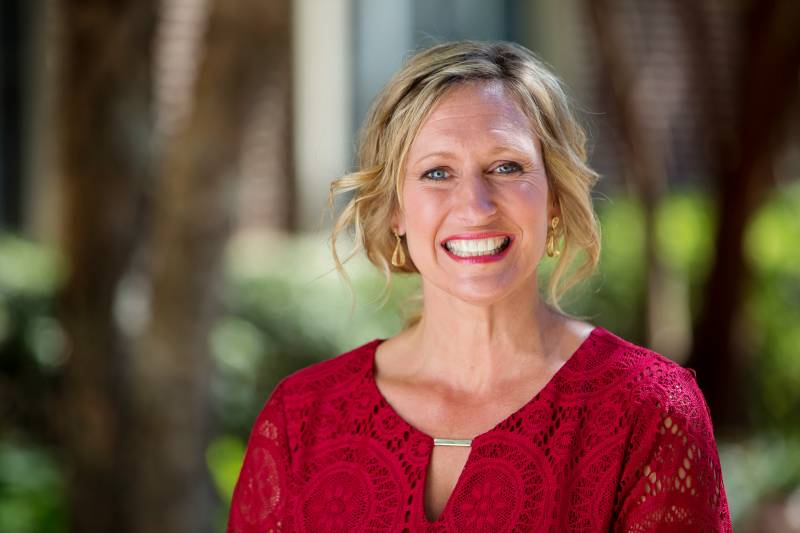 Cindy Melton, dean of the School of Education, said national recognition by U.S. News and World Report reflects the commitment of MC faculty and staff to their students.
One of the world's most trusted consumer information publications has included a pair of advanced degree programs at Mississippi College among its 2023-24 listing of Best Graduate Schools in the nation.
U.S. News and World Report, a multifaceted digital media company that helps individuals, business leaders, and policy officials make informed decisions about important issues that affect their communities, has cited graduate programs in the School of Education and MC's Physician Assistant Program as being among the country's best in its most recent rankings released Tuesday, April 25.
Mississippi College was one of only two private Christian universities in the state included in the ranking of top graduate programs in education. MC's Department of Physician Assistant Studies is one of only two PA programs in Mississippi.
Cindy Melton, dean of the School of Education, said MC's inclusion in the U.S. News rankings reflects the University's commitment to providing the highest quality education in a Christian environment.
"The School of Education at Mississippi College has helped prepare teachers and school leaders for decades and has a longstanding reputation of academic excellence throughout our state," Melton said. "It is very exciting to see our programs receive national recognition, and this serves as a testimony to the level of commitment of our faculty and staff who help equip our students for today's classrooms.
"It also adds to the value and significance of the training and preparation of our current students and our graduates, as well as future students."
The Master of Education Program at MC offers students a variety of tracks, from traditional to online degree options. Accredited by the Council for the Accreditation of Educator Preparation, the Department of Teacher Education and Leadership at MC offers master's and doctorate degree programs that refine students' skills and enhance their effectiveness in their chosen professions.
"I am grateful that our School of Education continues to be recognized for academic excellence, and I appreciate our team's commitment to carrying out the mission and ministry of our University, not only on our campus, but also around the globe through our online programs," Melton said.
The MC Physician Assistant Program at MC educates students as members of the healthcare team to provide high-quality medical care with an emphasis on serving underserved populations.
The program curriculum is advanced science-based, and PAs are educated in the medical model designed to complement physician training. The program encourages scholarship, is responsive to changing healthcare and societal needs, facilitates personal and professional growth, and promotes lifelong learning.
Designed for prospective students looking to further their education beyond college, the U.S. News rankings represent the most current figures on enrollment, job placement, faculty, and other critical quality indicators that help students make informed decisions about their graduate education.
"When prospective students are considering their options for graduate school, the Best Graduate Schools rankings help them identify schools that excel in the program they want to study," said LaMont Jones, senior editor of education at U.S. News. "With many options available, U.S. News provides a wealth of data in an easy format to help each student make the best decision."
The Best Graduate School rankings are based on two types of data: expert opinion about program excellence and statistical indicators that measure the quality of a school's faculty, research, and students. Data for the rankings came from statistical surveys of more than 2,000 programs and reputation surveys sent to more than 20,000 academics and professionals.
By collecting graduate school data annually, U.S. News presents the most current figures on enrollment, job placement, faculty, and other critical quality indicators that help prospective students make informed decisions.
More than 10 million students and their families visit U.S. News online each year to access information and advice to help make the most informed decisions about their education. Founded in 1933, U.S. News is headquartered in Washington, D.C.
Prospective students can see how Mississippi College compares to other institutions and how the U.S. News rankings were calculated by clicking here.
Sign-up For Our Newsletter
Get the latest news about Mississippi College delivered right to your inbox by subscribing to the Along College Street e-newsletter.