Master of Science in Medicine (M.S.M.) Physician Assistant
Physician assistants (PA) are health professionals who practice medicine as members of a team with their supervising physicians. PAs deliver a broad range of medical and surgical services to diverse populations in rural and urban settings. As part of their comprehensive responsibilities, they conduct physical exams, diagnose and treat illnesses, order and interpret tests, counsel on preventive health care, assist in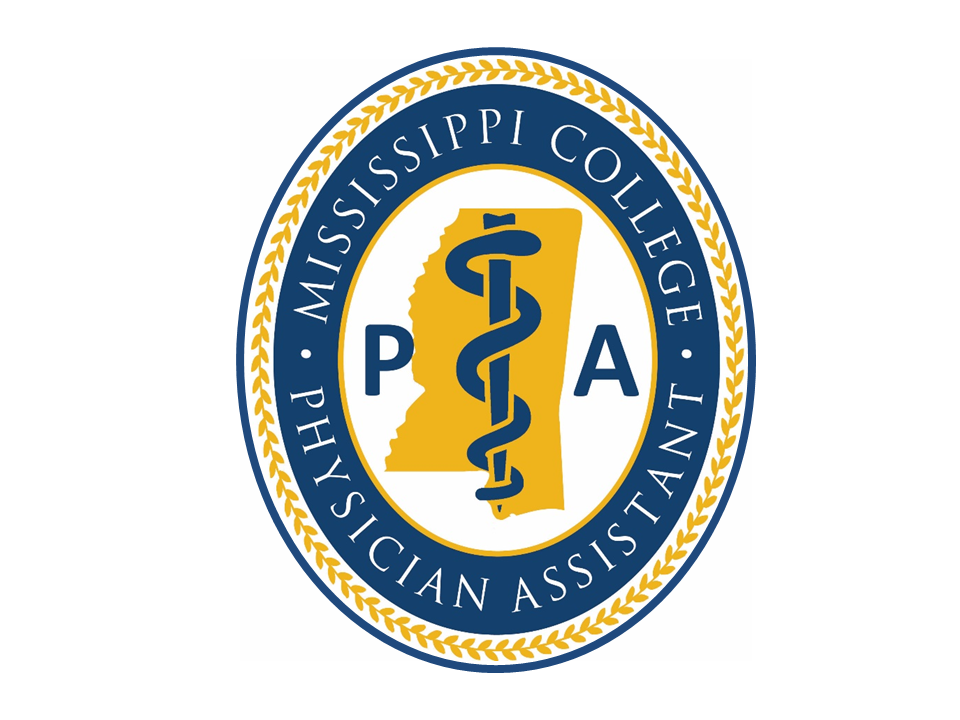 surgery, and prescribe medications. Because of their close working relationship with physicians, physician assistants are educated in the medical model designed to complement physician training. Upon graduation, physician assistants take a national certification examination developed by the National Commission on Certification of Physician Assistants (NCCPA).
This is the basic professional degree required for physician assistants to practice medicine in the state of Mississippi. The Physician Assistant Program admits a cohort of 36 students once each year, at the beginning of the summer semester. Completion of the program will assist graduates in successfully completing the Physician Assistant National Certification Exam (PANCE) making them eligible for licensure as a physician assistant in all 50 states. MC's five year PANCE pass rate for first time test takers is 94%.
Mission
The mission of the Mississippi College Physician Assistant Program is to educate students as members of the healthcare team to provide high-quality medical care for the people of Mississippi and the nation with an emphasis on serving underserved populations.
Physician Assistant Education at MC
PAs are educated in the medical model designed to complement physician training. The program curriculum is advanced science-based. Students at our program are assigned to faculty-mentored learning teams. Problem-based learning, team-based learning, lecture, Objective Structured Clinical Experiences, lab exercises, and supervised clinical experiences supported by technologic innovation and service are just a few strategies used to achieve this mission. The program encourages scholarship, is responsive to changing healthcare and societal needs, facilitates personal and professional growth, and promotes life-long learning.
The Department of Physician Assistant Studies is currently accepting applications for the May 2023 session. For more information about the application process contact our office at (601) 925-7371
Listen to a recent interview of our program that aired on Supertalk Mississippi
MC Leads the Way with Physician Assistant Program
---
Physician Assistant History Society
The Physician Assistant History Society, Inc., is dedicated to the history and legacy of the physician assistant profession through the identification and collection of appropriate papers, manuscripts, magazine and newspaper clippings, newsletters, reports, dissertations, oral histories, and visual artifacts, such as films, slides, videos, photographs, and digital images.
For more details, please navigate to Who Are We? – Physician Assistant History Society® (pahx.org)
Check out Mary Wieden with her stethoscope as she chats with the leaders of Mississippi College's Physician Assistant program.