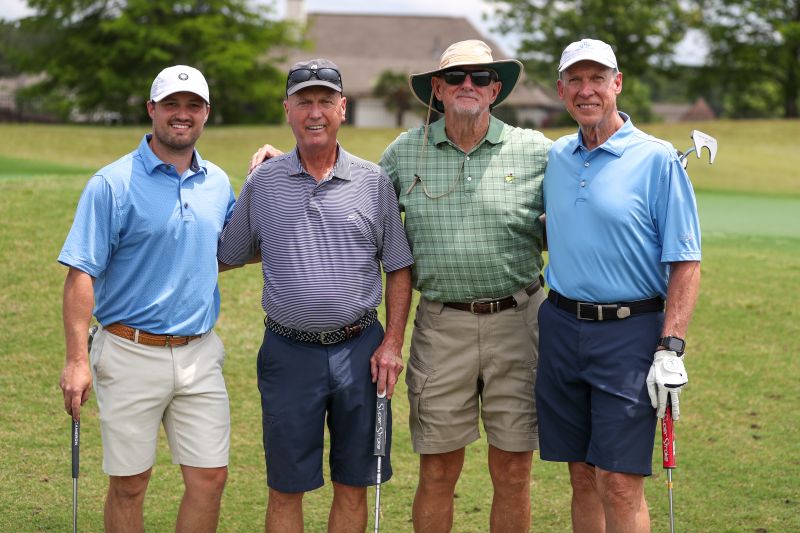 Golfers Score Big for Mississippi College
Tournaments brings in a little over $70k for MC Athletics Department
The 2023 Mike Jones - MC Golf Tournament at the Lake Caroline Golf Club in Madison was open to anyone who wanted to play. The tournament in May welcomed more than 500 golfers and more than 30 corporate partnerships for two days of golf, a barbecue lunch, and networking with MC Athletics staff. MC has hosted this event for more than 20 years. It has grown each year and has become one of the best golf tournaments in the area.
The weather was perfect for golf, and the tournament was a success for the MC Athletic Department: MC industry partners and alumni raised more than $72,000.
The tournament provided an opportunity to welcome new golfers to the course and let participants visit and meet new and existing MC Athletics staff. Participants could buy red tees, enter three different drawings for top-notch prizes, and directly support MC Athletics. Prizes were given for longest drive, closest to the pin, the top three "foursome," and other accomplishments.
We had an incredible two day of our Mike Jones Athletic Golf Tournament. I am very appreciative of all that took time to come and play in our tournament. It was great to see our athletic department interacting with our alumni, fans and supporters. A big thank you to everyone that had a hand in the success of our golf tournament. The tournament is always a fun two days for our athletic department.
— Kenny Bizot
Athletic Director, Mississippi College