The Executive Council is the governing body of the Student Government Association. It includes the President, Vice President, Treasurer, Secretary, Chairperson of the Campus Activities Board, Chief of Staff, Chairperson of the Men's Affairs Board, and the Chairperson of the Women's Affairs Board. If you see an issue on campus, have an idea for improvement, or question, contact one of these students!
Anthony Jackson
President
Anthony P. Jackson is a senior Political Science major with a minor in History from Mound Bayou, Mississippi. He was a member of the Choctaws football team for 3 years and a member of the Campus Activities Board prior to serving in his new role as the SGA President. He has also served as an orientation leader and now serves as the Captain of the Mock Trial team. Anthony is excited to work alongside administration and students to improve Mississippi College. Overall, Anthony wants to revitalize the atmosphere, reconstruct student morale, and restore Choctaw Pride.
---
Alex Rodriguez
Vice President
Alex Rodriguez is a junior Business Administration Major with a Minor in Music from Houston, Texas. He has served SGA as a senator for two years and now as the SGA Vice President. He has also been involved in the following organizations on campus: Symphonic Winds, Jazz band, Mock Trial, and as a Resident Assistant. Alex plans as SGA Vice President to give a voice to those that are misrepresented and is excited to do so for the 2017-2018 school year.
---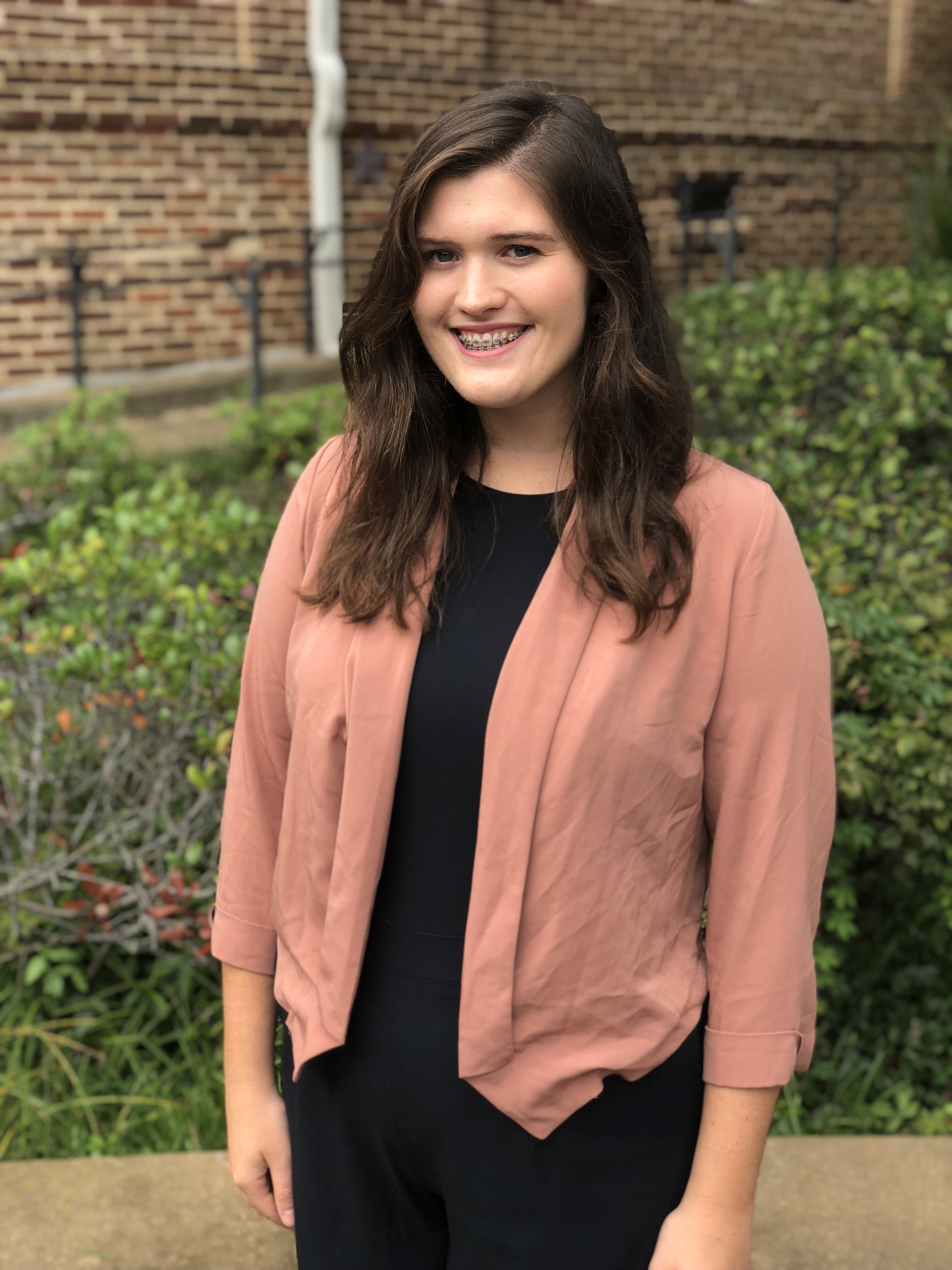 Leah Trainer
CAB Chairperson

Leah Trainer is a senior Communications Major from Daphne, AL. Leah is over joyous to be serving in the position of Campus Activities Board Chair. She has witnessed former CAB chair, Justin Hopkins, execute the responsibilities with excellence and selflessness and hopes to emulate the same. Leah orchestrated the details of last years Lighting of the Quad and a new event called Relaxation Day. She learned a lot through those experiences and hopes to continue to learn while in her new position. Leah is looking towards a year of creativity, growth, and fun for all of Campus and the individuals that make up CAB.
---
Shem McConnell
Secretary
Shem McConnell is a junior Communications major.
sjmcconnell@mc.edu
---
Analyse Mullican
Chief Justice
Analyse served on the Judicial Council in 2017-2018, and is a senior from Petal, MS, majoring in Criminal Justice, Homeland Security and minoring in Psychology and Political Science. She is a member of Laguna Social Tribe, Mortar Board, and Lambda Alpha Epsilon (Criminal Justice Club). Analyse is a Telecounselor for the Choctawk and Director of Recruitment for the 2018 Rush Season. She is very excited to serve on the Executive Council and to serve the student body this year.
---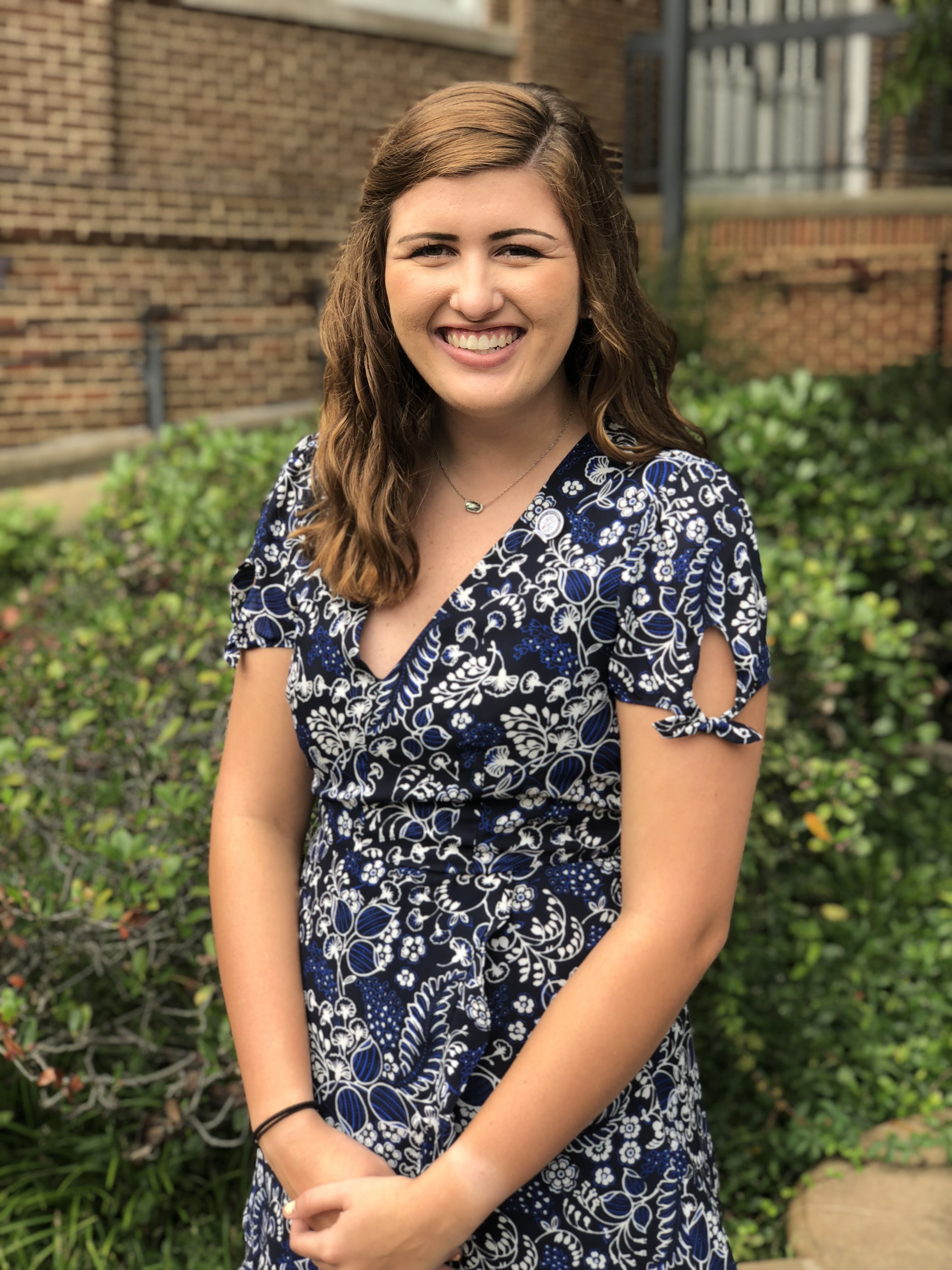 Aly Travani
Christian Development Chairperson
Aly Travani is a senior history major and English writing minor from West Palm Beach, FL. She served on SGA as a member of the Christian Development Team for two years and now serves on the executive council as Christian Development Coordinator. In addition to being a former volleyball player at MC, Aly has been involved in many organizations on campus including Mortar Board, Homecoming Committee, TurningPoint USA, Pi Gamma Mu, Phi Alpha Theta, and Kissimee Social Tribe. She was also a tutor in the Writing Center and has been involved in theater productions at MC. Aly is a member of Grace City Church in Jackson and is a leader in its student ministry.
---
Matthew Castle
Treasurer
---
Aaron Feazelle
Chief of Staff
Aaron is a junior from Diamondhead, Mississippi. Aaron majors in Finance, as well as plays quarterback for the MC Choctaws football team. He also serves as a tutor in the MC Writing Center, as well as a Presidential Ambassador. One of Aaron's goals is to hear from all students in order to represent them. He hopes to further connect all groups in to the campus community.
afeazelle1@mc.edu