Communication Labs
Communication students have access to three department labs located in Aven Hall.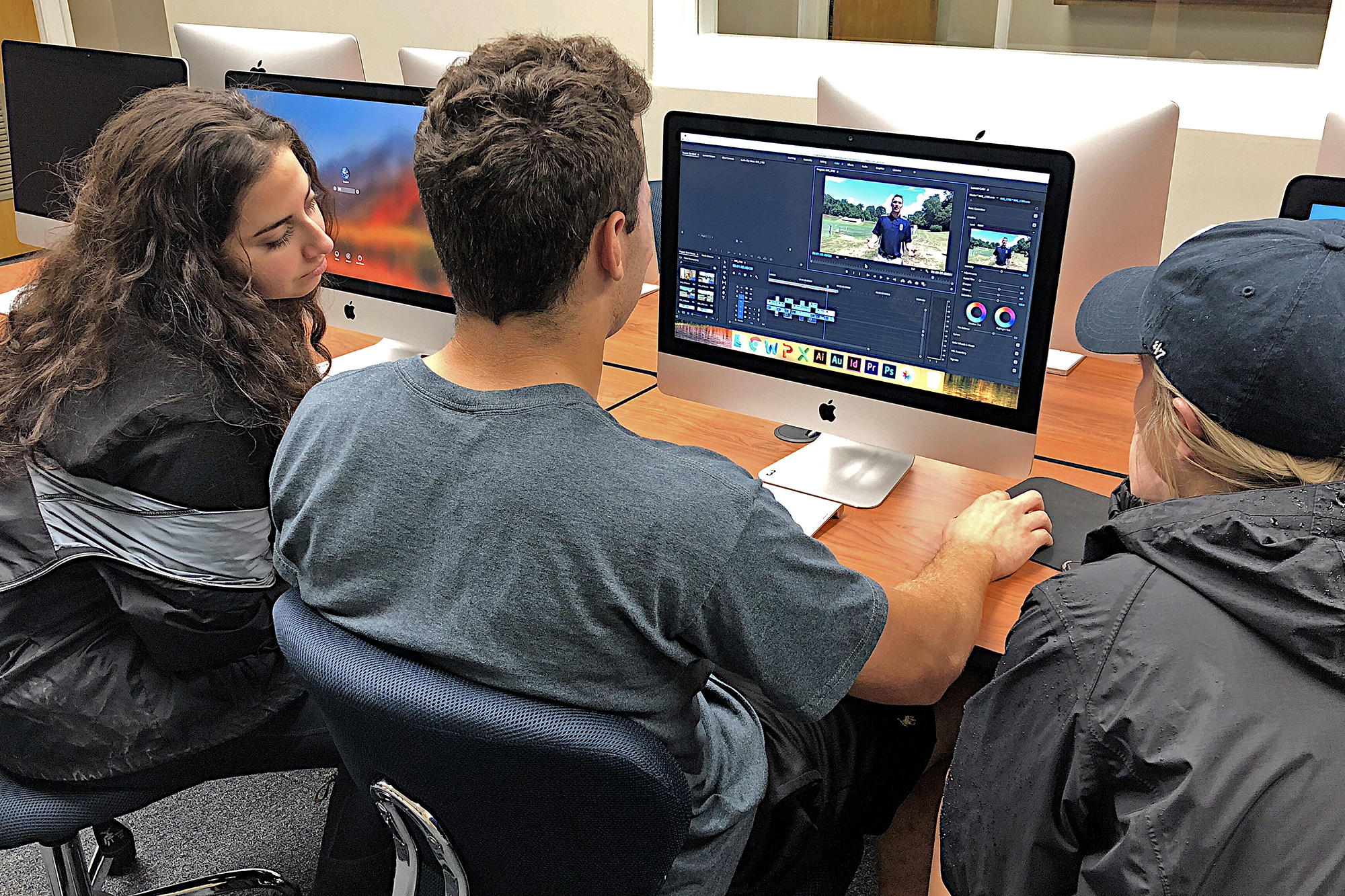 The Media Lab features 12 iMac workstations, each equipped with the Adobe Creative Cloud suite of applications, including Premiere Pro, Photoshop, InDesign, Illustrator, and more. Workstations are also equipped with Microsoft Office software, including Word, PowerPoint, and Excel. Students are encouraged to use the Media Lab to work on class assignments and collaborate on projects.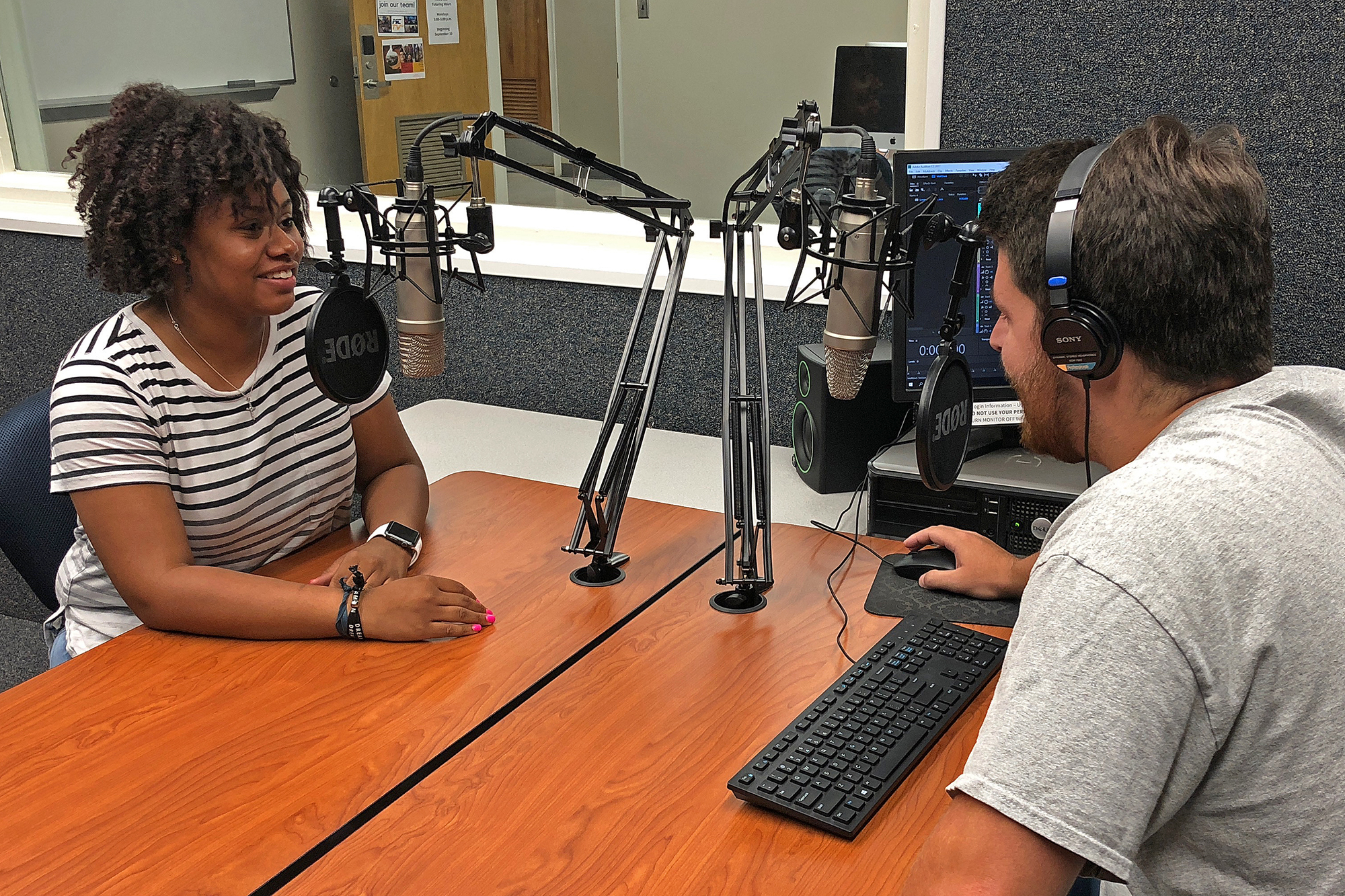 The Media Studio provides students a place to hone interviewing and storytelling skills by producing and distributing podcasts for class assignments and campus and community news and promotion.
The Public Speaking Lab is available for students who want to improve their speaking skills by recording and viewing their presentations. A monitor for PowerPoint slides or other presentation software is also available for use.
Lab Tutoring
Tutoring is available to MC Communication students in labs by appointment.