The MC Department of Communication's
Newsletter for Alumni & Friends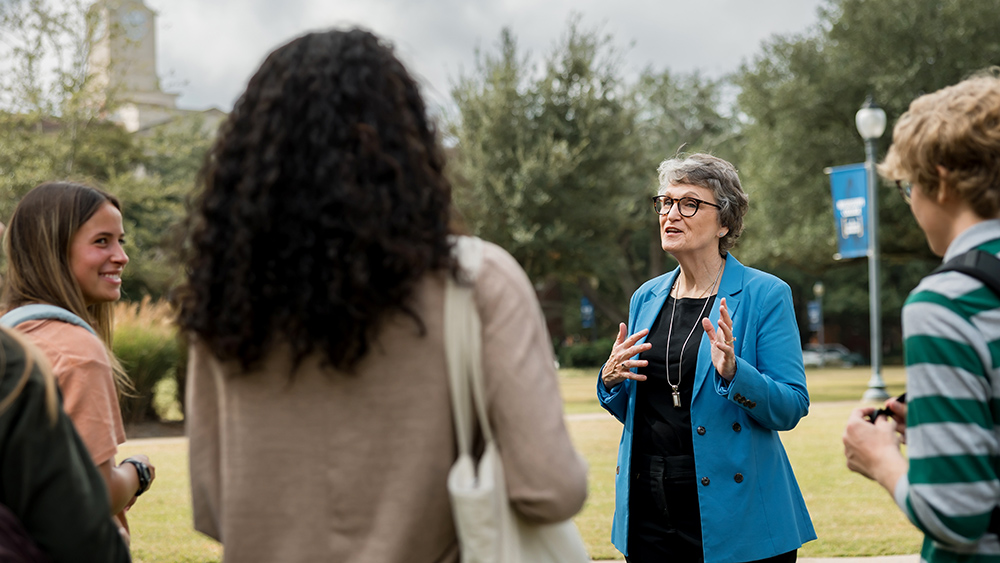 We're grateful for the ongoing support of our alumni and friends who advocate for and employ our students, pray for our everyday work, and contribute financially to our cause. If you'd like to know more about how you can help us prepare students to be successful communicators with their words, skills, and lives, please contact department chair Dr. Reid Vance.
New Academic Programs Launched
Based on student interest and the changing needs of the marketplace, the Department of Communication is excited to offer two new academic concentrations in our bachelor's degree program.
MEDIA ANALYTICS
Organizations increasingly need qualified professionals to help them use data to effectively communicate with their audiences. Students in the new Media Analytics concentration will learn how to gather, interpret, and use data to help organizations successfully communicate. New courses, including Advertising in Communication, Audience Analysis, and Media Analytics will prepare students to make data-driven informed decisions.
MINISTRY COMMUNICATION
Churches and ministry organizations are always looking for ways to use media to more effectively communicate the most important message of all. The new Ministry Communication concentration will prepare students for those vital tasks using hands-on experience in on-campus productions and in local churches. Courses in missions strategies, media production, and strategic communication will equip students to develop best practices in event production and other media-oriented tasks.
Contact us to learn more about how MC Communication students can assist in your church or organization through internships and other job opportunities.
Public Relations Moves

Mississippi College is now home to the state's fourth chapter of the Public Relations Student Society of America. PRSSA is the foremost organization for students interested in public relations and communications, advocating for rigorous academic standards for public relations education, the highest ethical principles, and diversity in the profession. Along with the campus chapter of the Public Relations Association of Mississippi (PRAM), MC Communication students have a wealth of opportunities for networking and professional development.
Alongside the addition of our new PRSSA chapter, we're excited to launch our new student-run public relations agency in the coming months. This addition to the department's Blue & Gold Media Group will provide valuable assistance to local small business and non-profit clients who can benefit from our students' creative strategic communication initiatives. Dr. Mignon Kucia will serve as faculty advisor for this new organization, with student leadership from graduate assistant Cole Benoit and undergraduates Mason Kendall and Jordan Little.
Want to know more about how we can help your organization? Let us know!
Local Sports Coverage Expands
MC's Blue & Gold Sports crew has been busier than ever before, covering Mississippi College Choctaws basketball, baseball, and softball this spring, while expanding their portfolio to local high school coverage.
Students served as announcers for Clinton Christian Academy football and Tri-County Academy basketball this year. In February, MC Communication students, including Evan Brown and Steele Altmyer (left), provided week-long coverage of the MSAIS South State 4A basketball tournament at CCA, announcing and producing 20 high school basketball games in just six days.
Nearly 100 MC and local sporting events were broadcast this academic year, and expanded coverage of MC & CCA sports will continue in 2023-24.
Shakespeare Festival Returns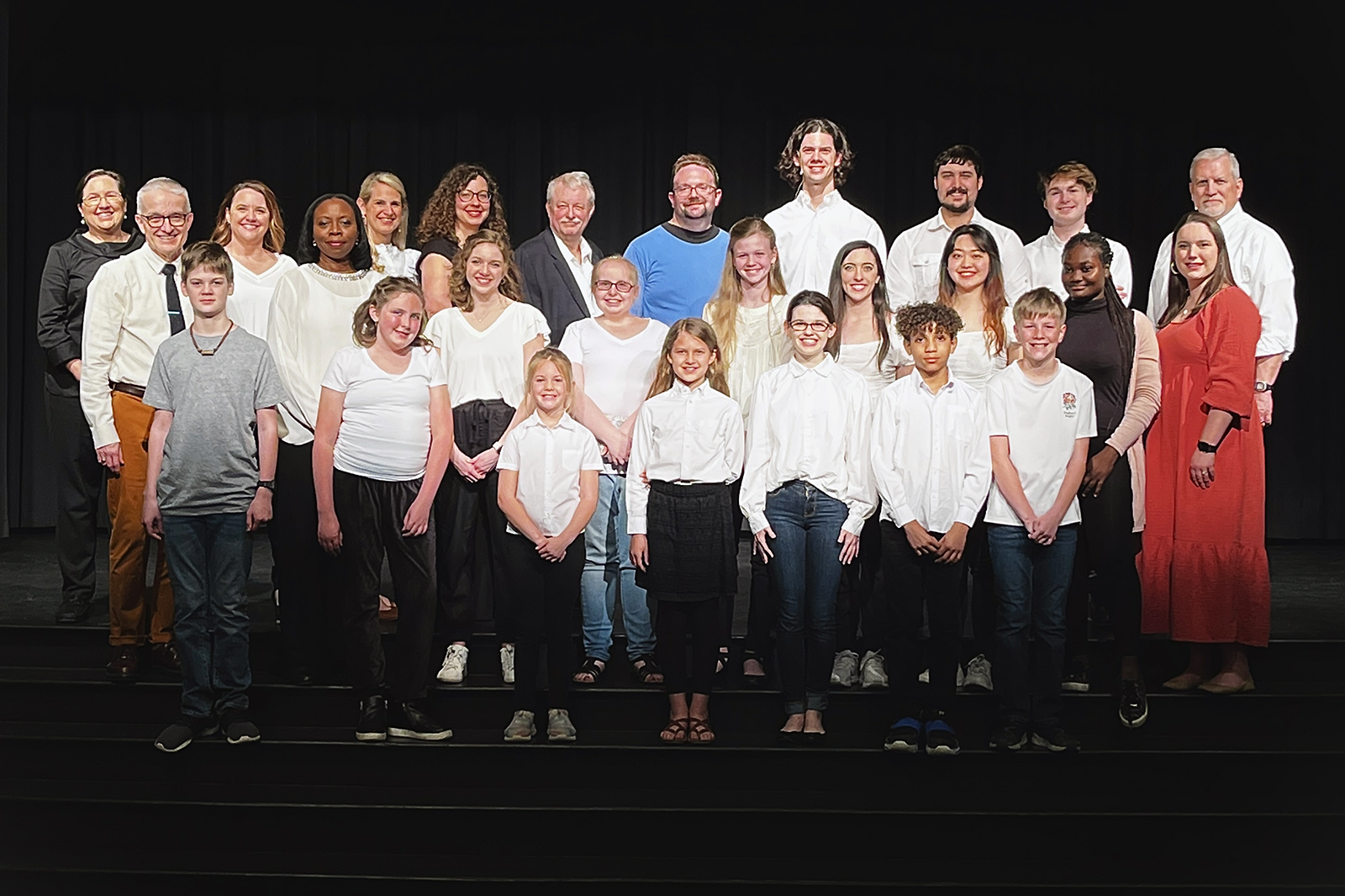 A wonderful time was had by a near-full house in Mississippi College's Jean Pittman Williams Recital Hall for this spring's Shakespeare Showcase.
Dr. Phyllis Seawright led a troupe of MC students, faculty, and staff -- plus members of the local community -- in a 45th anniversary celebration of the George Pittman Shakespeare Festival.