How do I get involved?
This is a BIG question, and at Mississippi College- there are so many answers! MC has a variety of ways for you connect, serve and lead, and this page was designed to help you find all of those opportunities!
Be in the know
First, you're going to want to visit MC Engage. What is MC Engage? Beginning in the summer and fall of 2023, MC Engage is your place to learn about organizations, campus departments and groups that you can connect with. MC Engage is the hub for student engagement on campus, including events, organizations, forms and opportunities that will help you connect on campus.
Second, follow @mcstudentengagement on Instagram. The Office of Student Engagement posts about upcoming events, as well as photos throughout the semester. The account also features a "Happening This Week" story highlight each week.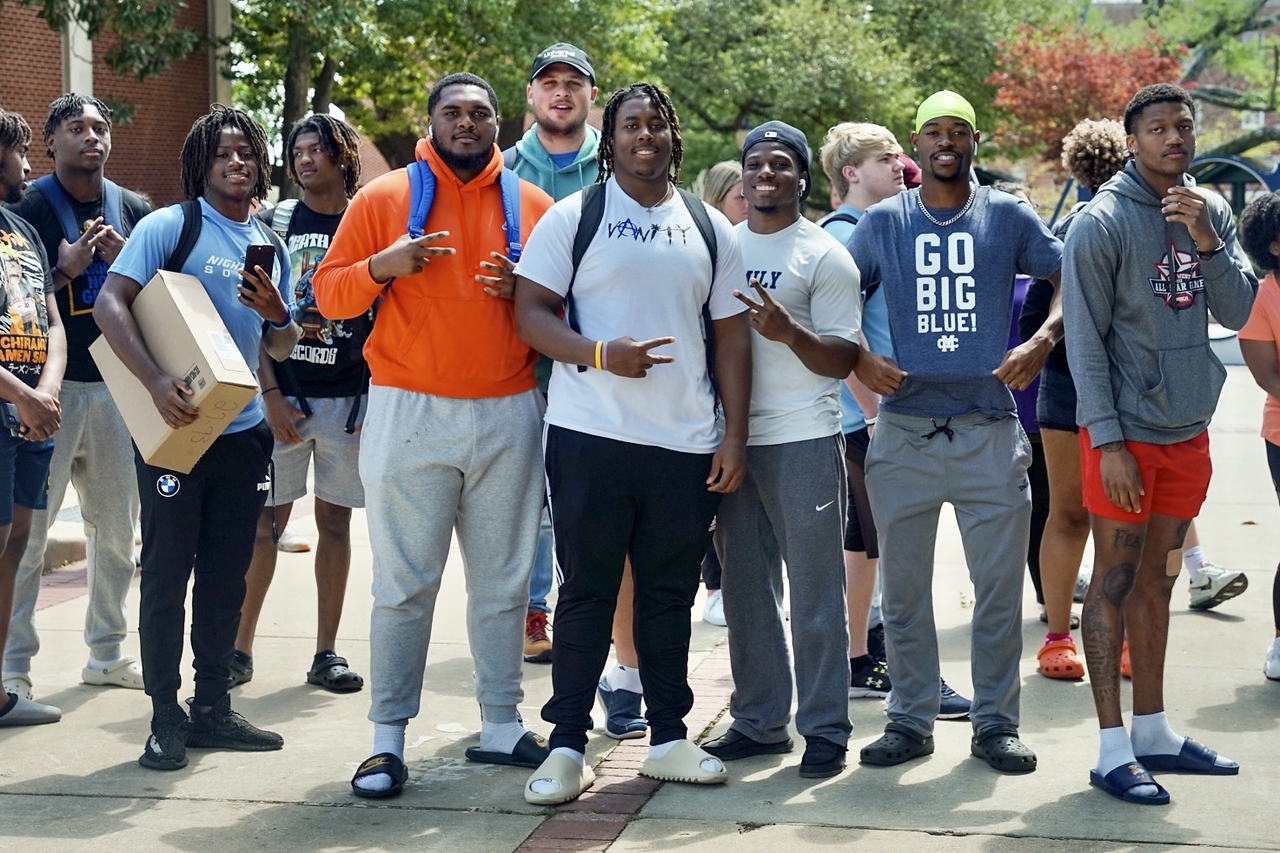 Why get involved on campus?
Connect with your peers, make friends and form community.
Build your resume with experiences and leadership opportunities.
Learn and grow from your peers as you serve campus.
Enhance your MC experience by participating in opportunities outside the academic classroom.
Have FUN!
Campus Events: Designed with you in mind!
Next, consider attending some of the events designed for all students on campus! The Office of Student Engagement hosts a variety of free events throughout the year by a variety of groups. Free events are a great way to dip your toes in campus involvement. Many events have free food, free giveaways and other fun activities. If you're a new student in August, Welcome Week is an absolute must, and the Campus Programming Board plans events throughout each semester as well!
Welcome Week

All Welcome Week events are open to new students, but many are open to all students as well! Take advantage of the week before classes by attending events, meeting new people and learning about campus life.
Welcome Week is led by the Welcome Week Crew, a team of 30-40 students who plan and execute all of the events during Welcome Week. Applications for the Crew open in the late fall semester and close in the early spring semester.

First Year Experience

First Year Experience, or FYE which you'll hear it called, is specifically designed for students in their first year, whether freshman year or first transfer year, at Mississippi College.
FYE plans events, workshops and other programs which help first-year students connect on campus and succeed within our campus community. Many events are collaborative with other campus departments first-year students should know about.
All FYE events and programs are free to first year students.

Campus Programming Board

The Campus Programming Board plans free events for the entire student body. Examples of events are movie nights, concerts, pop up events and holiday events!
Keep up with The Board's events (and add them to your calendar) on The Board's MC Engage page.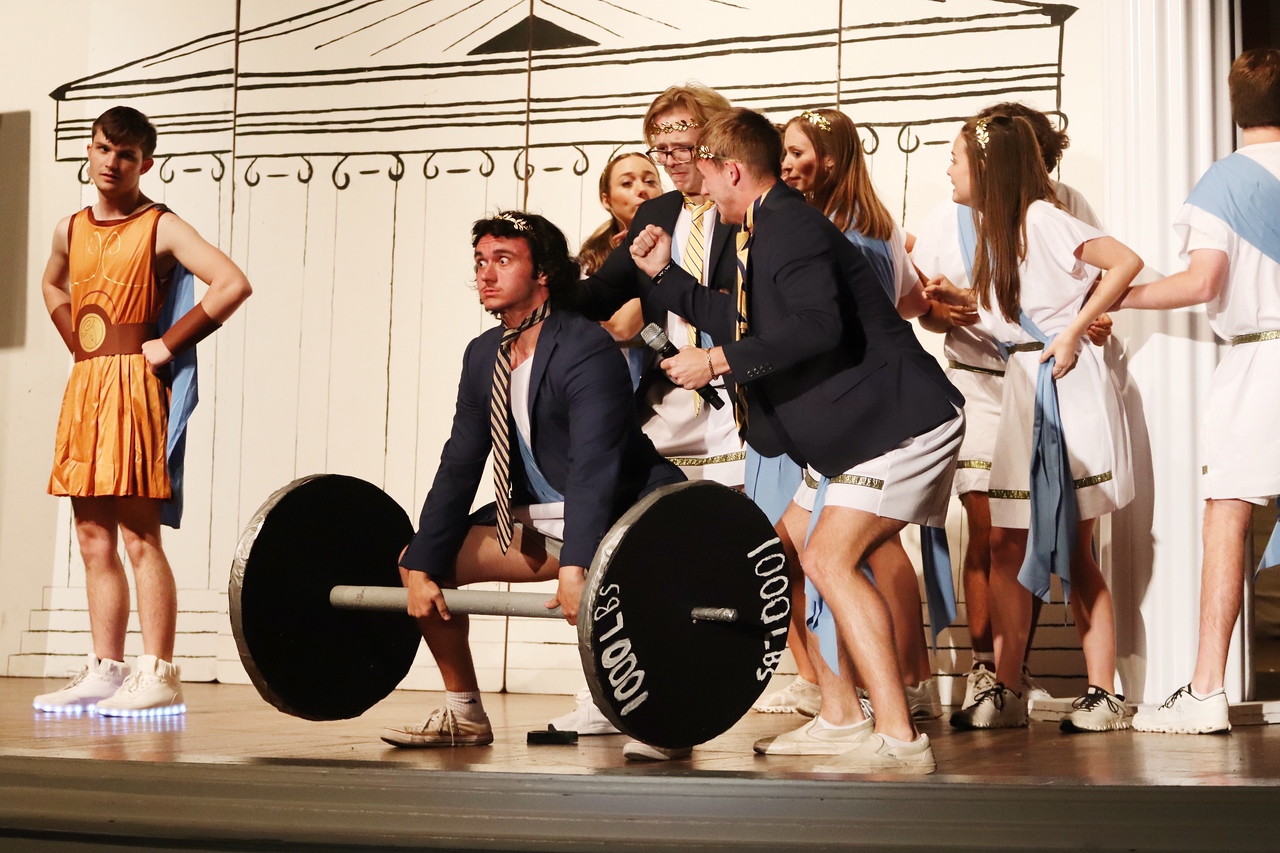 Student Traditions
Traditions are a part of the very fabric of student life at Mississippi College. Student traditions are not only fun events, but also create memories for students that will last for years to come. Some of our favorite student traditions:
Student Homecoming events
Follies
Swerve
Lighting of the Quad
Spring Fever Week
Farewell Week
Student Organizations: Find your place
Mississippi College has sixty+ student organizations, whether it's one of our social organizations or a special interest or academic club, we have an organization you'll be interested in.
Clubs & Tribes

Mississippi College has ten social organizations: five clubs for men and five tribes for women.
Students can join clubs and tribes during Recruitment, held each fall semester.

Student Organizations

Academic organizations, honor societies and special interest groups- Mississippi College has a variety of student organizations.
Many organizations hold regular meetings, put on events and form community through their interests and disciplines.
The Office of Student Engagement also provides a process for forming new student organizations if you do not find one for your interest.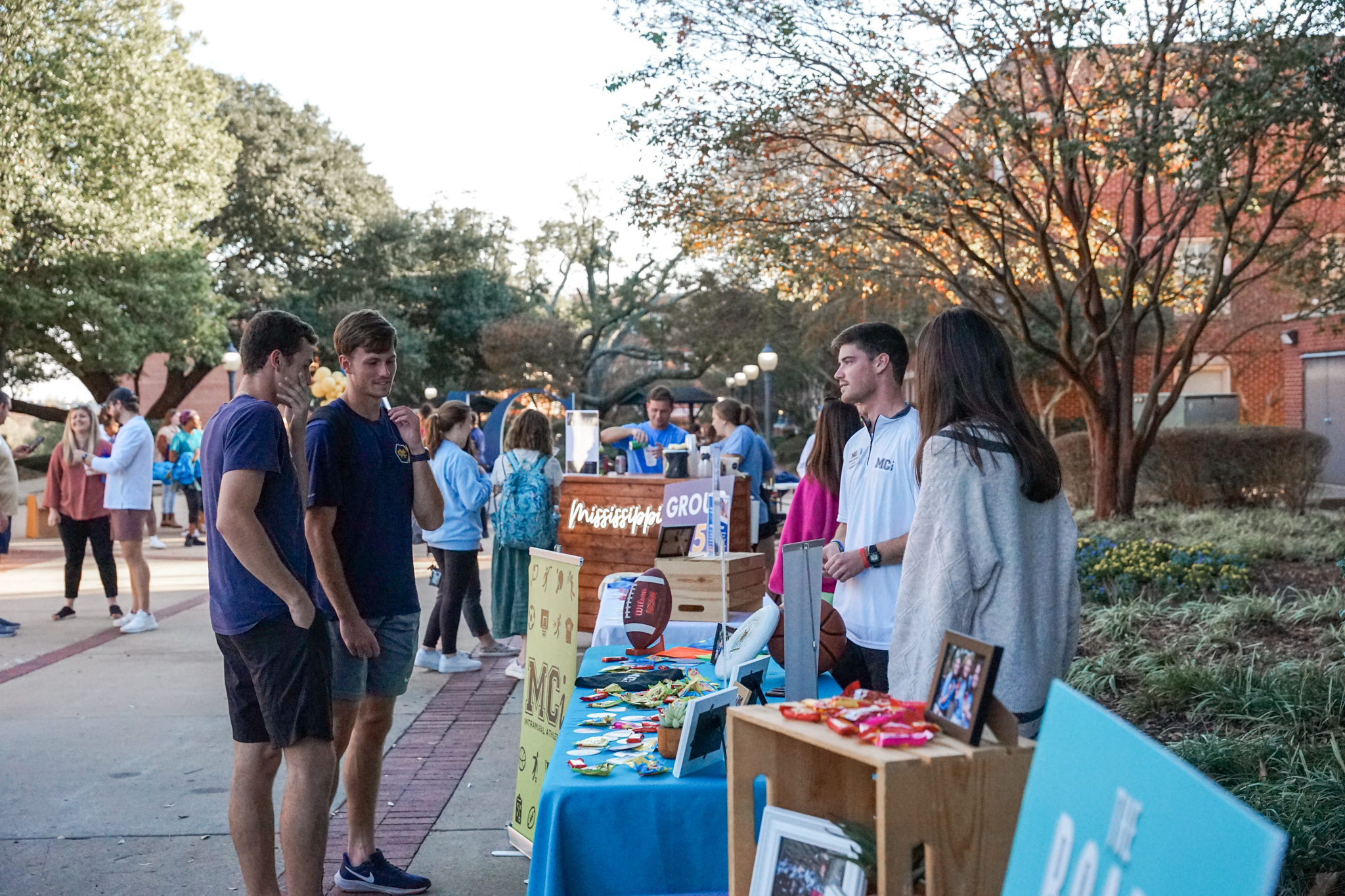 Involvement Fairs
Involvement Fairs are a great way for you to connect with ways to get involved on campus. Student organizations, campus departments and groups all have the opportunity to set up and meet students.
The Fall 2023 Involvement Fair will be held on Thursday, August 24 at 5 pm.
Intramural Athletics & Recreation
The Office of Student Engagement offers a variety of ways for you to stay active and participate in sports and other recreational activities. Team sports such as flag football, basketball and soccer are always popular, but we also offer tournaments and other events throughout the year.
Registration and game information can be found on IMLeagues where you can sign up, form teams and check out results.
More information about Intramurals can be found here.
Leadership Teams
In addition to a variety of events and activities open to all students, the Office of Student Engagement sponsors leadership teams for a variety of programs. These teams take applications at different times throughout the year, but each is a great way to get involved, hone your leadership skills and impact the campus community. Leadership teams sponsored by the Office of Student Engagement:
Welcome Week Crew
Orientation Leaders

Small Group Leaders
Behind the Scenes Team

Campus Programming Board
Student Traditions Committees
First Year Experience Teams
Sophomore Experience Team
How do you sign up for one of these? Check @mcstudentengagement on Instagram for announcements, as well as campus annoucements for these opportunities.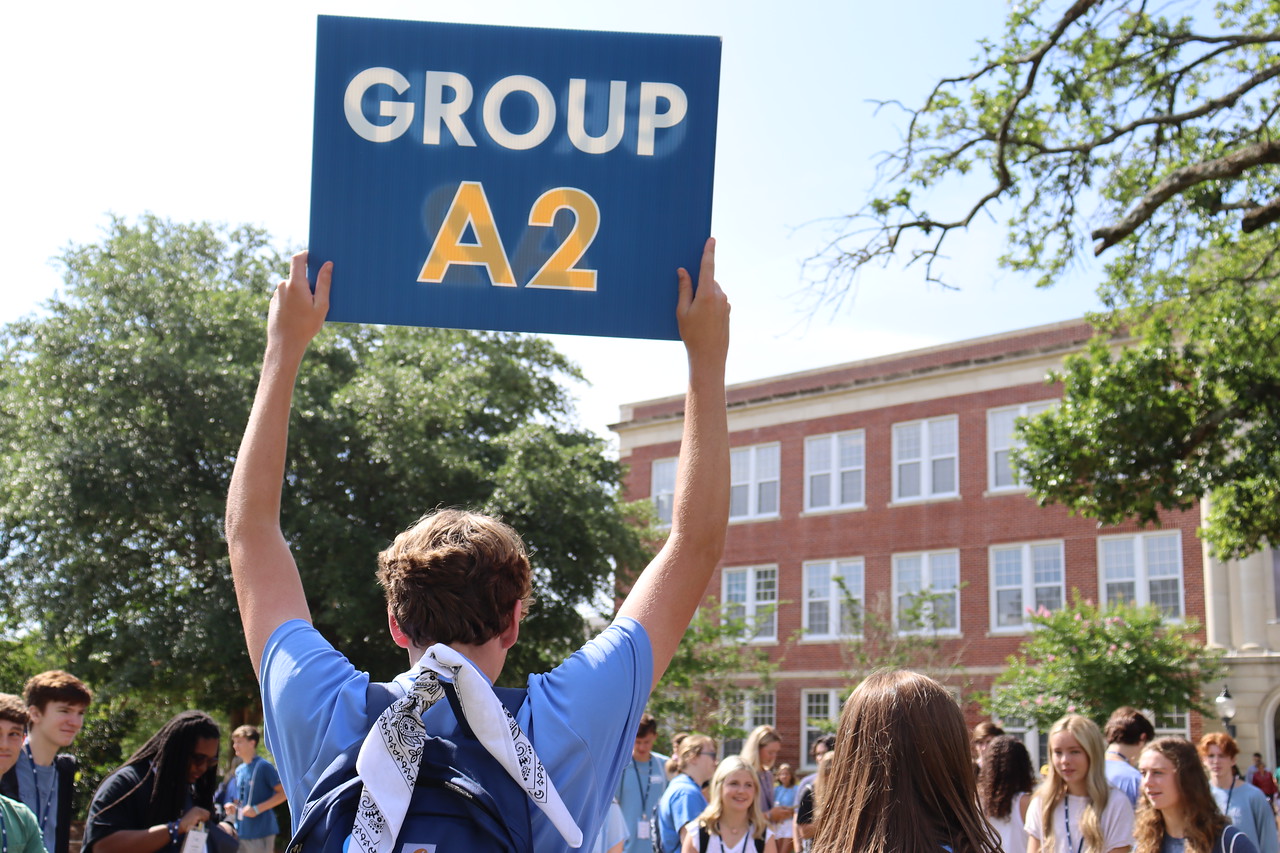 Leadership Teams
"Being a part of leadership teams like Welcome Week Crew, Orientation Behind the Scenes Team and Campus Programming Board have given me the opportunity to sharpen my leadership skills, form relationships with my peers and serve our campus. I highly recommend applying and getting involved with one of the leadership teams within Student Engagement."
Mason Kennedy
Welcome Week Crew Director 2023
Beyond Student Engagement
Although many involvement opportunities at Mississippi College are a part of the Office of Student Engagement, there are other ways to connect on campus as well. Check out the links below to find out how to get involved in a variety of ways on campus.
Do you still have questions?
If you still have questions about getting involved, we are here to help! Reach out to a member of the Student Engagement Staff we will be happy to help you!