Undergraduate Programs
The Department of Teacher Education and Leadership (TEL) is accredited by NCATE and offers undergraduate degree programs leading to initial Mississippi Educator licensure in Elementary Education (K-6), Secondary Education (7-12), and Specialized Subject-Area Education (K-12) pending admission into the Teacher Education Program (TEP) . The TEP Admission requirements are listed below along with field experience information.
In addition to initial educator licensure, students can complete specific coursework leading to supplemental endorsements.
The TEL Department also offers an undergraduate degree in Early Childhood Care and Development which is accredited by NAEYC.
Teacher Education Programs Leading to Licensure
Teacher Education Program (TEP) Admission Requirements
All degree candidates will apply for admission to the TEP as part of the course requirements for EDU 300, Introduction to Education. All students applying for entrance into the TEP must:
Successfully complete 44 semester hours of university core courses
Maintain an overall (cumulative) GPA of at least 2.75
Maintain minimum GPA of 2.75 in the area(s) of expected certification
Pass the PRAXIS I CASE: Reading 156: Writing 162: Mathematics 130 *
*Praxis I requirements can be waived if the student has an ACT composite score of at least 21 or SAT composite score of at least 1060 and provides official score reports.
Pass the Writing Proficiency Exam or successfully complete ENG 299.
TEP Field Experiences
Courses in the Teacher Education Program (TEP) bring reality to theory and research by illustrating and translating the abstract into concrete suggestions and activities for use in the classroom. Teacher candidates are involved in guided, active observation of students, teachers, administrators, schools, and communities. All experiences are designed to provide students with a realistic view of the teaching profession. The teacher candidate becomes a facilitator of learning and must be aware of the wide range of subject matter, teaching methods, and potential resources.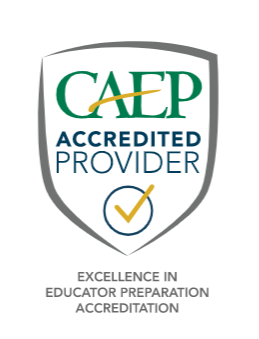 Teacher Education Non-Licensure Programs:
Contact Dr. Rachel Peeples at peeples@mc.edu or 601-925-3407 for more information on the Early Childhood Care and Development program.
The Early Childhood Care and Development program at Mississippi College is accredited by the Commission on the Accreditation of Early Childhood Higher Education Programs of the National Association for the Education of Young Children, www.naeyc.org. The accreditation term runs from July 2017 through July 2024.