New Students
Freshmen - Saturday, August 18, 8:00 a.m. - 12:00 p.m.
Transfers - Saturday, August 18, 10:00 a.m. - 12:00 p.m.
Returning Students
Saturday, August 18, starting at 2:00 p.m. If moving in after Saturday at 4:00 p.m. please call your RA On-Call to get checked in to your building.
Move-In Day Schedule
Time
Event
Location
8:00 a.m. - 12:00 p.m.
Freshmen Residence Halls Open
Residence Halls
10:00 a.m. - 12:00 p.m.
Transfer Residence Halls Open
Residence Halls
10:30 a.m. - 1:30 p.m.
Cafeteria Open for Lunch
Caf
2:00 p.m.
Parent-Student Convocation
First Baptist Church Clinton
3:30 p.m.
Parents' Prayer Service
Provine Chapel
3:30-4 p.m.
Unpack + Snacks
BCR Back Patio
5:00 p.m. - 8:00 p.m.
Dinner & Choctaw Fanfare

A.E. Wood Coliseum
Student meal - Included with meal plan
Parent meal - $10.00

Childrens meal - $5.00

8:45/9:00 p.m.

Fireworks
Robinson-Hale Stadium
9:30 p.m.
Welcome Week Kickoff
Swor Auditorium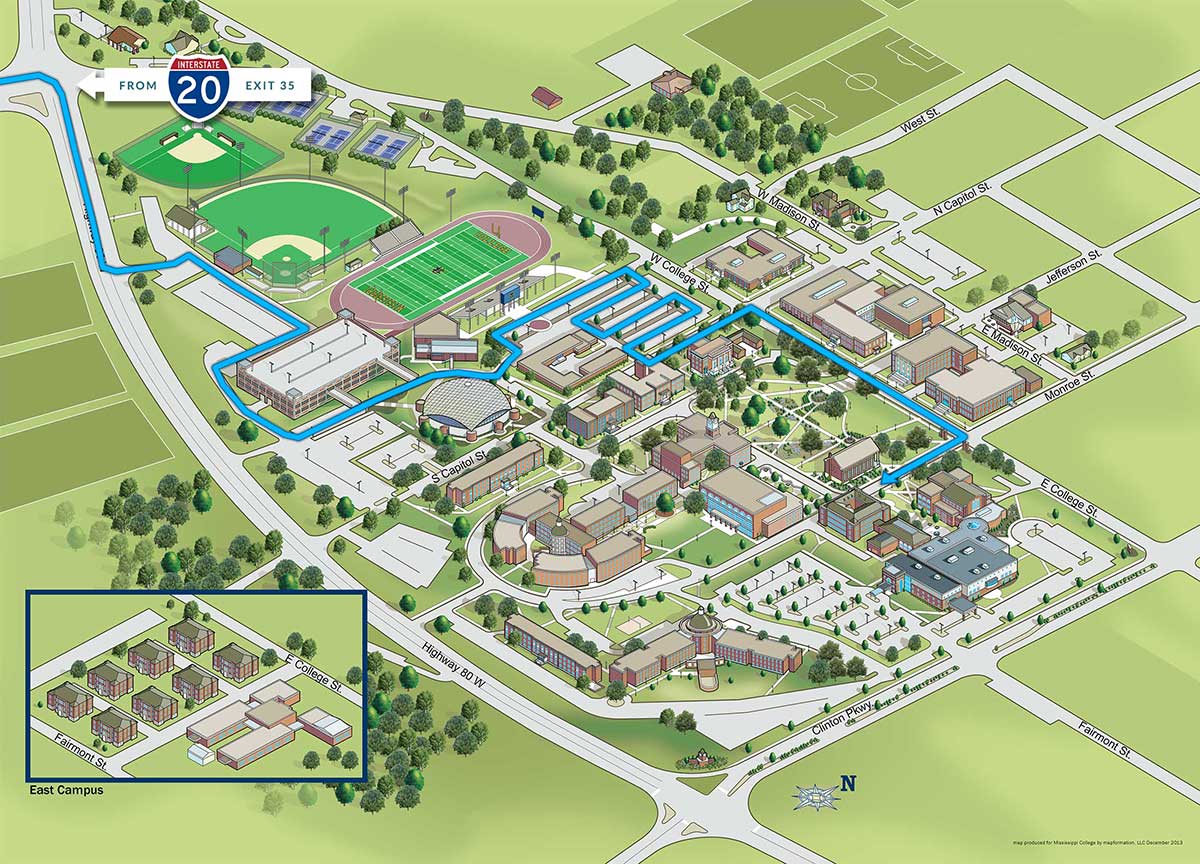 Before Arriving on Campus
Contact your roommate
Find out more information about your room (room dimensions and amenities, size of bed, etc) on our room information page
Start gathering boxes for move in
Spend time with family and friends
Check-In Procedure
Arrive during your designated check in day and time period.
Follow the provided traffic pattern.
Check-in at your Residence Hall lobby with a Residence Life Staff member.
Pay your $20 activity fee. Activity Fees go towards the events, programs and intentional interactions you will have with your Residence Assistant and other Residence Life Staff.
Make your way to your room to complete your Online Room Inventory Form. This can be found by logging in to your housing application.
Finish unpacking and arranging.
What to Bring
Everyone should bring:
Bed linens, including mattress pad, pillows, pillow cases, XL twin-sized sheets, blankets – All beds are XL long twins
Bathroom linens, including towels and washcloths
Bins for toiletries
Clothes hangers
Laundry basket, detergent, and dryer sheets
Surge protector
Alarm clock
Computer
Room decorations
Coordinate with your roommate to bring:
Small ironing board and iron
Television and DVD Player
Stereo
Small Refrigerator – no taller than 3ft. (only one per room)
What Not To Bring
Microwaves
Halogen lamps or halogen bulbs of any kind
Hotplate, skillet, toaster, toaster over, rice cooker, George Foreman grill, or similar cooking or high wattage appliances with exposed surfaces
Pets – besides fish in a tank up to 10 gallons
Air conditioner or space heater
Candles/incense
Weapons
Alcohol and alcohol paraphernalia
Move-In Tips
Don't over pack – Don't over load boxes making them too heavy to carry. You can avoid this common mistake by using smaller boxes. Smaller boxes are easier to manipulate when packing them into vehicles and much lighter for you and the move-in crew to carry.
Be sure all your belongs are contained in boxes – Loose items are easily dropped or lost. Please make every effort to pack all your belongings inside boxes or containers. That includes hanging clothes, toiletries, shoes, etc.
Label EVERY box and EVERY item – We will do our best to make sure your belongings make to your room but please make that process easy on our move-in crew by labeling every box and every item you are moving into your room with your name and your room number
Keep it LIGHT – Most buildings do not have elevators and the ones that do often get highly congested, so please try to keep boxes light to make it easier to carry upstairs.
Bring a handcart or dolly
Be patient!