Melanie Fortenberry
Instructor and Director - Health Services Administration
---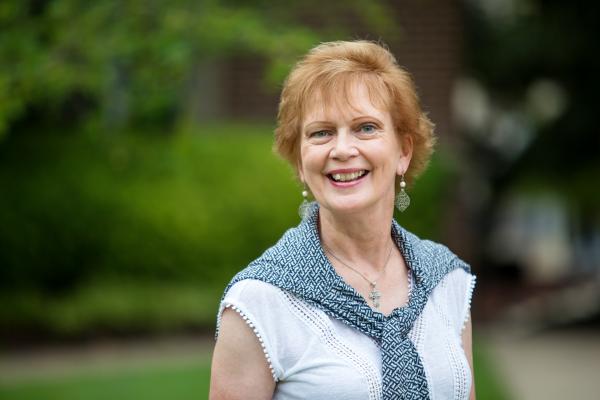 Melanie Fortenberry is the department director of Health Services Administration under the department of Interdisciplinary Studies. Mrs. Fortenberry joined the faculty of Mississippi College in August 2008 as the first full time department director of MHSA. During her service time she has experienced rapid expansion and growth during the "international years" and has been able to provide online courses and degree plans since 2010. In addition to the Master of Health Services Administration degree, she has coordinated and Master of Health Informatics degree and certificate and submitted proposals for a 'bridge' program with local state community colleges.
Mrs. Fortenberry teaches in a majority of the HSA courses including HSA 6504 Research Methods and Procedures, HSA 6580 Ethics in HSA, HSA 6555 Seminar in HSA (the capstone course) and oversees the practicums (1.0) and internships (3.0).
Mrs. Fortenberry serves on several boards in the greater Jackson area including Merit Central, the MIND center at UMC, and past service as the Higher Education Network liason with the Mississippi Hospital Association chapter of the American College of Healthcare Executives. Mrs. Fortenberry has been an active member of the Mississippi Nurses Association and the Transcultural Nursing society of the southeast region.
Past employments include Mississippi Baptist Medical Center, Hinds General Hospital, Methodist Health Systems and Central Mississippi Medical Center. She has been employed as both a home health nurse and initially as a pediatric nurse with the Children's Hospital of Mississippi. She and her husband, Dr. Cliff Fortenberry, are active members of Twin Lakes Baptist Church in Madison. They have two grown adult children who are both married and parents of their four grandchildren. All of the family has 1 – 2 degrees from Mississippi College. Dr. and Mrs. Fortenberry reside in Flora, and love to entertain friends and family often.
Mrs. Fortenberry's favorite trips have been to the great western US, London, and a brief tour of western Europe. She was originally born in NOLA and loves everything good about her home city. She is a graduate of Biloxi High School where she was one of two class orators for her graduating class.

Mrs. Fortenberry is also a member of the Mississippi Communication Association and enjoys the continued learning opportunities to help enrich her students world view.
Credentials
B.S.N., Mississippi College
M.H.S., Mississippi College