Patricia W. Bennett
Dean and Professor of Law, Retired - School of Law
---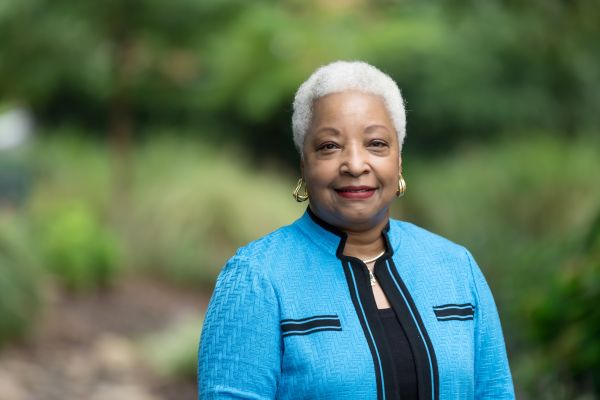 A Mississippi College School of Law professor for nearly three decades, Patricia Bennett became the institution's interim dean on December 1, 2016 and permanent dean on January 1, 2018.
A Forest native and MC Law graduate, Bennett dedicated her career to the law and legal profession. She's spent 27 years teaching at MC Law in downtown Jackson. Bennett succeeds Wendy Scott, who resigned as dean on December 1 to join the MC Law faculty.
Dean Bennett's areas of expertise are litigation, criminal law and procedure. Bennett serves as the director of the Litigation and Dispute Resolution Center at MC Law. She teaches trial practice, mediation, advocacy and criminal procedure. The Tougaloo College graduate will give up her teaching duties temporarily while serving as dean.
Before joining the MC Law faculty in 1989, Bennett worked as an Assistant U.S. Attorney in the U.S. Department of Justice. Her government service also includes stints as Assistant District Attorney for Hinds and Yazoo counties and as a Special Assistant Attorney General with the Mississippi Attorney General's Office in Jackson. For eight years, Bennett served as a JAGC officer in the U.S. Army Reserve and the Mississippi National Guard.
Bennett's numerous professional affiliations include being elected a Fellow of the American Bar Association Foundation in 2015. Created in 1955, the ABA group is an honorary organization of attorneys, judges and legal scholars. Bennett is a member of the Mississippi Bar Association, the Magnolia Bar Association and the Mississippi Women Lawyers Bar Association. She was named the Distinguished Professor of the Year in 2014, the university's highest teaching award. She is the outgoing president of the Charles Clark Chapter of the American Inn of Court in Jackson. Bennett has served as a visiting law professor at Harvard, Emory and the University of Arkansas at Little Rock.
Dean Bennett was elected in January 2017 to serve as President of the Mississippi Bar. She served as President-Elect of the Mississippi Bar from July 2017 to July 2018 and was sworn in as President in July 2018 by Chief Justice William Waller, Jr. of the Mississippi Supreme Court.
Patricia Bennett and her husband, Claude, a building contractor, are Clinton residents. She worships at Morning Star Baptist Church in Jackson.
Credentials
J.D., Mississippi College School of Law
B.A., Tougaloo College